April 6, 2021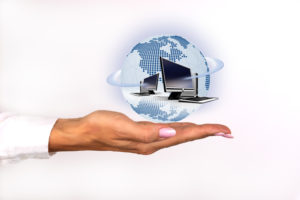 CLICK HERE to view the presentation after April 13, 2021.
Hosted by The Economist and sponsored by Johnson & Johnson Vision, "Reshaping the Future of Myopia: Addressing a Growing Epidemic" is a virtual event that will address myopia from a global perspective.
This session, which will be held on Tuesday, April 13 at 12:00p.m. EDT, will focus on the growing prevalence of myopia as a global health concern, and will feature several leaders in the eye care industry. Slated to speak are: Kyoko Ohno-Matusi, Professor and chairperson, Department of Ophthalmology and Visual Science, Tokyo Medical and Dental University; Robert C. Layman, President-elect, American Optometric Association; Kelly Gottfried, Head of global franchise development, Johnson & Johnson Vision; and Rob Cook, Clinical director, The Economist Intelligence Unit.
By bringing together both public health officials and eye care experts, this session will explore the global myopia epidemic from several different angles, including clinical interventions, policies, and innovative treatment options.
To register for the event, click here.