September 2, 2019
By Dwight Akerman, OD, MBA, FAAO
Chief Medical Editor, Review of Myopia Management
During May 2019, Jobson Optical Research, sponsored by Essilor, polled more than 300 optometrists in the U.S. to learn more about their attitudes and behaviors regarding myopia management. While 62.5 percent of optometrists surveyed said their practices provide myopia management services, 37.5 percent said their practices do not.
Of the optometrists surveyed who do not offer myopia management services, more than two out of three said there is not enough patient demand. Translated, this means parents, pediatricians, school nurses, and other gatekeepers are not aware that pediatric myopia can be managed. It also means that far too often, eye care professionals are told by parents, "Why haven't I heard about myopia management before?"
Fortunately, the Global Myopia Awareness Coalition (GMAC) is doing something about the lack of awareness and education among critical stakeholders. Chaired by Matt Oerding, co-founder of Treehouse Eyes myopia care centers, GMAC is a collaboration between the World Council of Optometry and twelve leading ophthalmic companies committed to addressing the myopia epidemic. These member companies include Alcon, CooperVision, Essilor, Euclid, Hoya, Menicon, Nevakar, Oculus, SightGlass Vision, Sydnexis, SynergEyes, and Visioneering Technologies.
GMAC's mission is to "Promote public awareness of childhood myopia as an important and treatable condition through direct-to-consumer channels and health promotion efforts with governments, nongovernment organizations, the eye care community, and other health care associations."
Review of Myopia Management (RMM) and Jobson Medical Information (JMI) are aligned with the GMAC's mission and have joined the coalition as the North American professional media sponsor. JMI will utilize its various platforms to communicate with eye care professionals on the activities of GMAC. Review of Myopia Management will take the lead in this communication with support from Review of Optometric Business, Vision Monday, 20/20, and Review of Optometry.
GMAC's inaugural public awareness campaign will be launched soon, so start preparing your practice to provide myopia management services. Together, we can address the myopia epidemic.
Best professional regards,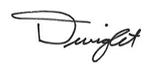 Dwight H. Akerman, OD, MBA, FAAO
Chief Medical Editor
dwight.akerman@gmail.com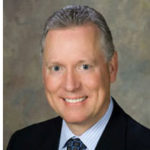 Dwight H. Akerman, OD, MBA, FAAO is chief medical editor of Review of Myopia Management.