Sponsored content
July 15, 2020
By Monica Jong, B. Optom, PhD
It seems that no industry has escaped the far-reaching impacts of the COVID-19 pandemic, and the vision industry is certainly no exception. While many countries focused on measures of containment, social distancing, and prevention, practice owners had little choice in whether their business would be closed. At best during the height of containment measures, practices remained open with greatly reduced hours to address purely urgent cases.
Despite these challenging circumstances, eye care is still critical for a person's daily living, and eye care professionals have been resilient and innovative in adopting strategies that allow patient care to continue. Now is the time for eye care professionals to dig deep into addressing the developing and worsening myopia, and anticipate the needs their patients may be experiencing as a result of COVID-19.
Each of us has experienced the enormous shifts in daily living which have accompanied COVID-19 restrictions and containment measures. Stay-at-home orders, at-home schooling delivered on digital devices and decreased time outside are just the tip of the iceberg. Unfortunately, many of these measures which can help us contain the spread of the deadly virus can also contribute to developing and increasing myopia. Consider a school-aged child, already at risk for developing myopia, who is experiencing a large increase in screen time and a decreased need to use long-distance vision. Myopia and high myopia may seem like the least of a person's problems at this moment, but we must also remember to not be complacent about eye health conditions, including those associated with high myopia such as myopic macular degeneration, cataracts, glaucoma and retinal detachments. These can have lifelong impacts on vision and quality of life.
As a practitioner, it is imperative to help your patients understand that new ways of life mean new eye health needs. In this age of technology, a plethora of options exist to aid you in safely educating patients – even before they set foot in your office. Your practice's social media accounts provide an opportunity to remind patients of just how long they are looking at screens each day. Your practice's website gives you a chance to delve deep into eye health and factors that contribute to myopia development (and don't forget to update your office hours while you are making changes!). Lean in to the types of media people are consuming in this COVID world, such as videos and webinars.
More directly, telehealth consultations provide an opportunity not only to educate, but to assess your patient's current vision needs to determine if an in-office visit to discuss myopia management services is warranted. Consider your consultation questions carefully and use this opportunity to help patients make the link between new circumstances and behaviors and increased risk of myopia. We have long been aware of the steep hill to climb as myopia prevalence creeps ever higher. In the months and years to come, we may find that COVID-19 has only made the hill that much steeper. Still, as practitioners our work continues and a desire to serve the needs of our patients is at the heart of what we do. Through myopia-focused services and a thoughtful communication and education plan, you can continue to address the vision needs of your communities, even in these challenging times.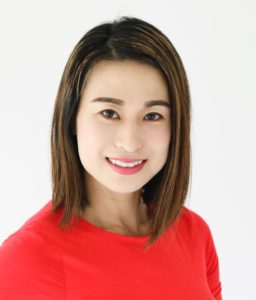 Monica Jong, B. Optom, PhD, is executive director of the International Myopia Institute, Brien Holden Vision Institute in Sydney, Australia, and assistant professor, Discipline of Optometry and Vision Science at the University of Canberra, Australia. This article is sponsored by Essilor.