August 10, 2021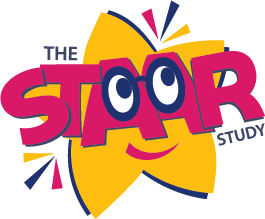 SAN DIEGO, Calif. — Sydnexis announced that it secured $45 million in Series B Financing, which was led by Visionary Ventures, Blue Stem Capital, and SC Master Fund. The financing will be used to fund the company's lead candidate, SYD-101, through completion of the fully enrolled pivotal Phase 3 STAAR study for the treatment of progressive myopia in children.  
The STAAR study is the largest pediatric myopia study globally to investigate the use of  low-dose atropine to retard progressive myopia. In this study, Sydnexis is evaluating two different concentrations of its proprietary atropine formulation SYD-101 (0.01% and 0.03%) versus a placebo control group.
"We are committed to developing a highly differentiated myopia therapy for pediatric progressive myopia where there is an acute need for a safe and efficacious treatment," said Kenneth J. Widder, MD, Sydnexis CEO. "We are excited by the investment from top-tier venture groups as it validates the company's technology and strategy to pursue SYD-101, which has the potential to be the best-in-class therapy for myopia."
The company also announced that it has finalized an exclusive licensing agreement with Santen SA, a pharmaceutical company that specializes in ophthalmic products, for SYD-101 in Europe, the Middle East, and Africa (EMEA).
"We are excited to partner with Santen, a recognized global leader in ophthalmology to help fulfill our goal of making SYD-101 available in EMEA," said Dr. Widder. "We recognize the expertise that Santen brings to the table in understanding and navigating the registration process in the EMEA region and look forward to collaborating with Santen in addressing the myopia needs in these broader geographic regions."
SYD-101 is an investigational low-dose atropine sulfate ophthalmic solution, 0.01%  and 0.03%, designed to achieve efficacy, stability, and reduce discomfort for improved  treatment continuity.1,2 While published reports have shown low concentrations of compounded atropine to be effective, these solutions are limited by a short shelf life and remain only stable if markedly acidified, which can also cause excessive burning  and stinging in children.3,4 Based on its unique and proprietary formulation, SYD-101  is an investigational low-dose atropine formulation designed to be pharmacologically stable without needing to lower the pH in order to achieve a shelf life of up to three years at room temperature.5
"Children's eye health is an important part of their overall health and influences their development, and so Santen is proud to be partnering with Sydnexis in the area of  childhood myopia. As part of this agreement, we will work together to bring SYD-101 to the market in EMEA," says Luis Iglesias, President and Head of Santen EMEA. "Without treatment, the long-term complications associated with myopia continue to  impair patients' lives well into adulthood. Through this collaboration, we will also continue to learn from patient experiences so we can apply our combined expertise and tackle the growing burden of this childhood eye condition." 
References