August 2, 2021
By Vishakha Thakrar, OD; Vaughan Family Vision Care, Ontario, Canada 
Since we started utilizing novel spectacle lenses, we have seen a notable shift in the likelihood that parents will agree to begin treatment on their children and the compliance of the treatment.
My journey with myopia management began over a decade ago. I had been treating many adult patients with orthokeratology. When research indicated that I could use these lenses on younger patients to slow myopia progression, it was a natural transition. I had always loved the freedom of vision that patients receive with OrthoK, along with the professional challenge of creating a lens that fits perfectly. When I began using OrthoK to treat my myopic patients, it was helping two causes: correcting vision and slowing myopia progression. As an optometrist, I could positively impact children's future eye health and quality of life. 
Now, in addition to using OrthoK lenses for myopia control (we use Paragon CRT, BE Free, ISee, and MOONLENS), we have expanded to offer soft multifocal contact lenses (MiSight 1-Day, Biofinity, Biofinity Toric, and NaturalVue 1-Day), low-dose topical atropine, and novel spectacle lens options. We prescribe both Hoya's MiyoSmart spectacle lenses and SightGlass' Kikko spectacle lenses. Having these spectacle lens options has completely changed our practice. Before these therapies, many parents were hesitant about putting their kids in contact lenses or using low-dose atropine long-term. These novel spectacles have given patients a great option that aligns better with their comfort levels. Children and their parents have gravitated towards the spectacle lens option, and as a result, our myopia practice has exploded. 
How Spectacle Lenses Have Changed Our Myopia Practice
While spectacle lenses have certainly changed how we treat patients with myopia, it's still essential that we present all of the options to our children and their parents. There are many factors to consider when deciding what course of treatment will best suit a myopia patient, including their age, ethnicity, degree of parental or sibling myopia, maturity, lifestyle, dedication to treatment, and rate of myopia progression over the previous year. Though we thoroughly explain each treatment modality to every myopia patient, we ultimately recommend the one we believe best suits their lifestyles. 
However, since we started utilizing novel spectacle lenses, we have seen a notable shift in the likelihood that parents will agree to begin treatment on their children and the compliance of the treatment. We must start myopia treatments as early as possible because myopia progression is most rapid in the year before the onset. We try to discuss the options for myopia management with patients as early in the journey as possible. For particularly young children, contact lenses usually are not an option either because the parent is worried about it or because the child is not mature enough to handle that kind of responsibility. Parents have been especially receptive to having the spectacle lens option. It also allows us to get the child started with a myopia control option when they are young and have not experienced much progression. Since we started offering spectacle lenses for children with myopia, we have seen a significant increase in the number of referrals to our myopia management practice, which has quadrupled in volume in the past year as a result. 
Improving Parent and Patient Education
Having spectacle lenses in our suite of myopia management offerings has also helped significantly in educating patients and their parents about myopia therapies. I try to plant the seed early for my existing children and their parent so that when myopia does commence, they are already aware of the available treatment options. 
Once a child is formally diagnosed with myopia, we discuss the treatment options with patients and their parents more in-depth and express how valuable it is to start a course of treatment. In these conversations, we want parents to understand the risks associated with myopia going untreated — macular degeneration, glaucoma, retinal detachment — without scaring them. We instead shift the focus to how beneficial it can be to choose a treatment plan and get started on it as soon as possible. We reinforce the fact that our primary goal is slowing the progression of myopia.
When parents are not receptive during these initial conversations, we encourage them to bring their children back in three to six months to evaluate the myopia progression. Often, if there is a change to the axial length and the prescription, they are more receptive to starting treatment at that point. 
Though it can be challenging to have these conversations with parents and explain the risks of myopia and the benefits of treatment, we have noticed that since we have offered spectacle lenses as an option, fewer parents hold back from starting treatment. Having glasses as an option right off the bat has helped ease many parents' concerns, and it has made it much easier for us to start patients on a myopia treatment plan. Parents are cautious about starting their children on contact lenses. While soft multifocal options have also made that transition smoother, the MiyoSmart and SightGlass spectacles have changed these conversations with parents. These discussions have become far more straightforward, and parents are generally more receptive to using myopia control glasses. 
Hope for the Future
During the COVID-19 pandemic, the significant increase in near work related to screen time increased myopia incidence and progression in young patients. I fear that the changes over the last year will lead to permanent behavior changes in children. These days, it seems that children view spending time outdoors playing as a punishment. We make it a point in our office to encourage children to spend at least an hour and a half outdoors each day, as regularly taking breaks from the screen is an essential component of myopia management. 
Despite these hurdles, I believe that as novel myopia management spectacle lenses become more widely available worldwide, myopia treatment will become more mainstream. Already, many eye care professionals view myopia management as a standard of care for myopic children. In the near future, we will see even more myopia treatments receive regulatory approval for controlling the progression of myopia in children. Practitioners must stay informed on the latest technologies and techniques to ensure that they are best serving their young patients.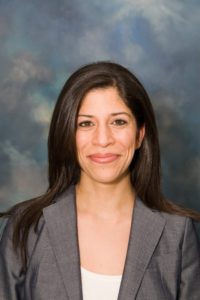 Dr. Vishakha Thakrar is residency-trained in cornea, contact lenses, and refractive surgery management, and she currently owns a specialty contact lens practice in Vaughan, Ontario. She previously held the role of Director of the Contact Lens Service at the Cleveland Clinic and has spoken on contact lenses throughout Canada and the U.S. She is a fellow of the American Academy of Optometry and the Scleral Lens Society. She currently sits on the board for the Contact Lens Section of the CAO, on the RCCO Contact Lens Working Group, and is a principal organizer for the CCLA Conference.