May 4, 2020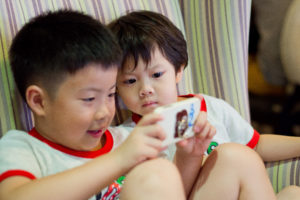 Singapore – Local health tech company Plano Pte Ltd today announced that all Singaporean families will be given the annual membership of its science-based parental management eye health application, plano, for free.
In an interview on CNA938's Tech Talk segment, Plano's Founding Managing Director Mohamed Dirani, PhD, MBA, GAICD, said that with the full suite of parental control features made available to parents for free, Plano hopes to help "all Singaporean families deal with issues of excessive device use," especially during the circuit breaker period.
Plano is a science-based parental management app that helps parents manage their children's eye health and myopia and ensures safe mobile device use.
Supported by the Singapore government and with affiliations to Singapore National Eye Centre and Singapore Eye Research Institute, plano has become an indispensable parenting tool for more than 500,000 parents across the globe.
All parents in Singapore who download and register on plano from May 4 to June 1 will be eligible for the promotion. Additionally, existing plano users on the free and monthly subscription plans will be automatically upgraded to the annual plan starting May 4.
The full suite of premium features include digital eye health and progress reports, app blocking and remote locking functions, among others. Parents can access Plano's website for more information on the app and the promotion.
The company has made various efforts to curb the collateral health implications that may arise as a result of increased screen time and sedentary behaviour during the stay-home notice in Singapore.
Plano is also now onboarding optometrists onto the Plano Eyecheck platform free of charge until June 1. Plano Eyecheck is an easy-to-use online platform that connects people to their nearest optometrist and allows them to locate, book and manage appointments for a variety of eye care services, including comprehensive eye check-ups and myopia control consultations.
"Visits to optical shops are now by appointment only. Effectively, with the Plano Eyecheck platform, we want to help everyone in Singapore to protect their eye health, even after the pandemic," said Dr. Dirani. "We urge everyone to make an appointment through the platform after the restrictions have been lifted."
"To our local optometrists, we want to thank you for your contributions to the industry. This initiative is our way of showing that as a company, we stand with you in these unprecedented times," he said.
"COVID-19 knows no geographical or social boundaries. Avoiding the collateral health damage that comes with excessive screen time during this period is extremely important. We pledge to commit our time and resources towards helping parents ensure that their children remain safe and healthy in these testing times."