August 5, 2021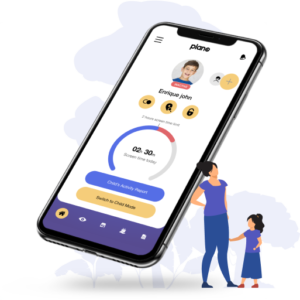 SHENZHEN, Guangdong, China, and SINGAPORE — Plano Pte. Ltd., the Singapore-based technology company that has dedicated itself to helping consumers foster healthy relationships with digital devices, announced its partnership with Huawei Technologies Co. Ltd., a Chinese technology company with the goal of addressing global myopia.
Through this partnership, Huawei and Plano will provide Huawei users with easy-to-use, innovative, and science-based technological solutions to help keep children and families safe online and their eyes healthy, with a focus on myopia. The Plano application that encourages behavior protective for myopia is now available on the Huawei AppGallery and Huawei wearables, including the new HUAWEI WATCH 3.
"We are humbled by this partnership," said Plano founder Mohamed Dirani. "We are excited to be part of Huawei's forward-thinking ecosystem, with our app now available on its AppGallery and its new HUAWEI WATCH 3. This is an outstanding start to our partnership. We are eager to continue our work with the fast-moving and friendly team at Huawei to help tackle the global problem of myopia."
The key products in the company's ecosystem include the Plano application, the planoEyecheck online eye health booking system, and its global eye health education-based website. The science-based Plano application, already patented in Singapore and Japan, has been adopted by more than 500,000 parents. In less than three years, Plano is considered a global leader in the fight against myopia through its education and awareness, technological solutions, and research and AI capabilities.
Huawei, a Chinese multinational technology company, has developed and launched its 1+8+N strategy, an intelligent ecosystem to provide every person, home, and organization with a digital experience that can be managed by your smart device or EMUI (Android-derived mobile operating system). True to Huawei's promise to create a world where everything works together seamlessly, intelligently, and effortlessly, it is developing partnerships with local and international companies to enrich its ecosystem with a diverse suite of smart products and services. Plano's technologies will be a part of all facets of Huawei's architecture to provide users, for the first time, with eye health and responsible device use behavior solutions.
"We are thrilled to partner Huawei's smart ecosystem with Plano's innovative solutions against myopia," said Sun Pei Yuan, Head of Huawei Ecosystem Development Singapore. "Our collaboration marks an important milestone that addresses the needs of consumers who are increasingly using technology to track, manage, and improve their health and wellness for better living. Huawei is committed to providing consumers with a holistic digital experience and this will be the first of many more such partnerships to come."
Review of Myopia Management partnered with Plano in April 2021 to engage with the growing international myopia management community by producing new educational content designed specifically for eye care professionals worldwide.