January 3, 2023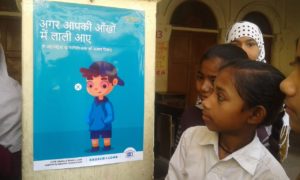 INDIA — The Optometry Council of India (OCI), in collaboration with Essilor India, organized an online lecture series entitled "Basics of Myopia Control and Management."
The lecture series is comprised of six lectures delivered by leaders in the field of myopia control and management. Each video is followed by an interactive panel discussion with the members of the OCI Myopia Task Force.
For eye care practitioners who are interested in the lectures, click here to register. After registering, the lectures will be available for one month from the date of access, and there will also be the opportunity to complete assessments after each lecture.
Below is a brief description of each lecture presented in the series:
Lecture One:  Why Myopia Control? Rohit Dhakal covers the need for controlling myopia by sharing statistics on topics such as: the onset of myopia, causes for myopia progression, and what happens when myopia isn't controlled.
Lecture Two: Where Are We With Myopia Control? Professor Padmaja Sankaridurg gives an overview of different interventions for controlling myopia progression and the efficacy of each intervention, and she also shares several studies about the different modes of intervention and the key takeaways from each study.
Lecture Three: Myopia Control in Your Practice. Aparna Gopalkrishnan discusses how to incorporate myopia control into your practice, such as taking comprehensive patient history, documenting parameters such as axial length, status of binocular vision, and the importance of taking an accurate refraction. She also shares the minimum equipment setup required for a myopia clinic.
Lecture Four: Prescribing and Managing Myopia with Spectacles. In this session, Professor Edward Mallen speaks in detail about the different spectacle lens options currently available for myopia control. Throughout the session, attendees will gain insights from several of the most recent studies on the efficacy of each myopia control spectacle design. Professor Mallen also discusses the importance of dispensing the right myopia control spectacles for each patient and how to consider factors such as frame selection and facial and frame measurements.
Lecture Five: Management of Myopia with Contact Lenses and Orthokeratology. Yeshwant Saoji speaks in detail about the various contact lens options available for myopia control and the efficacy of OrthoK in myopia control.
Lecture Six: Myopia Control Practice Management. In the final lecture, Nitesh Barot elaborates on myopia management in practice and the steps that one needs to take to incorporate myopia management. He speaks on the importance of counselling parents, how infographics can be beneficial in the myopia management education process, and how practitioners can generate awareness about myopia progression and the need for its management.
To register and gain access to the OCI's lecture series, click here.