December 1, 2021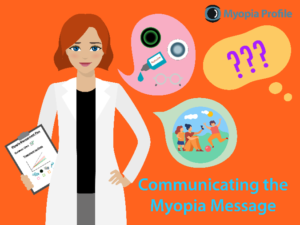 QUEENSLAND, Australia — Myopia Profile announced the launch of a new online educational course: Communicating the Myopia Message.
The two-hour course will cover important aspects of the myopia management journey from a communications perspective, including: discussing myopia onset and progression, describing management options to guide parents through decision-making and informed consent, explaining and managing long-term outcomes, involving practice staff, and providing ongoing patient education inside and outside the exam room to ensure best myopia management practices.
The course includes 25 lessons that are spaced over six modules, which also include interactive parent communication scenarios, downloadable support tools, quick quizzes, and more.
"The course provides an easy-to-follow roadmap for eye care professionals to guide patients along their entire journey — from the first discussion to long-term management," said Myopia Profile Co-Founder Dr. Kate Gifford. "We have also made the course available at a price point accessible to most any practice with any number of patient-facing staff members."
The cost of the Communicating the Myopia Message course is $45 per virtual seat, with the first chapter available to preview at no charge. Reduced course fees are available for select countries to increase global accessibility and for bulk purchases.