June 1, 2020
By Melanie Frogozo, OD
In late 2019 a novel coronavirus, SARS-CoV-2, and its associated disease COVID-19, emerged in China and became a pandemic early in 2020. The risk of morbidity and mortality from COVID-19 has seemingly forever changed society in general and health care in particular. For optometry, the pandemic has had far-reaching consequences, but the fundamental need for eye care has not changed in any way due to COVID-19. Myopia is still a pandemic, albeit a more silent issue than COVID-19, and it directly affects a large and ever-growing percentage of the population.
Unlike COVID-19, myopia affects young children and never resolves. Indeed, myopia progresses into early adulthood, and the earlier myopia begins, the greater the myopic shift. High myopia carries risks such as loss of vision due to retinal detachment and glaucoma. Left unchecked, the future will undoubtedly witness a greater burden of mostly preventable visual impairment. Preventing high myopia is the goal of myopia management.
Providing myopia management is the domain of optometry. Treating myopia safely in the setting of community spread of COVID-19 is possible. During this time in-office myopia management visits may not be possible or as frequent. Thus, it is vital to communicate effectively with current patients outside the office about the importance of, and adherence to, their specific myopia management plan. This can be accomplished through telemedicine visits as well as through secure email messaging. For example, a staff member may call the parent of a myopia management patient to review the child's therapy and compliance. Parents are appreciative of this touchpoint, and this also allows the opportunity to make sure that patients have all products necessary for compliance with their treatment, such as refills on prescription drops and contact lens supplies.
Augmenting individual doctor's efforts to communicate with parents about myopia management, there are websites and social media platforms supported by organizations dedicated to the importance of managing childhood myopia, such as the Global Myopia Awareness Coalition (GMAC). Founded in 2019, GMAC is a group of 15 companies and eye care associations committed to educating the public about childhood myopia and the treatments available. GMAC's mission is to raise awareness of this issue so the public can take action by asking their eye doctor about myopia treatment options. Their first campaign reached over 3.5 million parents through social media influencers, and they are preparing their next campaign that will launch in June 2020, partnering with gaming influencers to encourage kids to get outside while also educating parents about myopia.
Myopia management exams often require more specialized testing and longer as well as more frequent visits than other types of exams. For example, patients undergoing myopia management may be subject to topography, measurements of axial length, application of multiple trial lenses, and expanded contact lens-related care and use education. Since myopia management patients are typically minors, parents/guardians will also be present during the exams, complicating social distancing procedures. Accommodations must be made for the peculiarities of these types of exams. Clinical decision-making may, in certain circumstances, also be altered in deference to COVID-19.
Pharmacological treatment with atropine, especially in young, emerging myopes may be the simplest treatment option in the context of infection control. Patients can even have atropine mailed to their homes, thereby limiting their exposure outside the office. Prescription of daily disposable multifocal contact lenses may mitigate infection risk in office due to shorter exam times and also reduced risk of autoinoculation by the patient. Empirical ordering of custom contact lenses, either multifocal or for orthokeratology, may also limit the risk for infection. The more challenging the clinical case of myopia, the more involved the exam and treatment option becomes. Lenses are best mailed to the patients' home, and patients/guardians should be educated to handle them in the safest manner possible. There is no evidence for increased risk of SARS-CoV-2 infection due to contact lens use provided good hygiene practices are followed.
Regarding empirical fitting, consider, for example, a 7-year-old gymnast with a history of degenerative myopia in the right eye. Her spectacle prescription was -9.00 -4.00 x 020 in the right eye and +1.50 -1.25 x 180 in the left eye, and her length was 26.10 mm and 21.65 mm in the right and left eyes respectively. Due to her large anisometropia and active lifestyle, her mother was interested in having her fitted into contact lenses. Additionally, her mother was concerned about her progressive myopia in the right eye. To correct vision in both eyes and retard her myopia in the right eye, the patient was empirically fitted into a SynergEyes Duette Center Distance Progressive hybrid lens in the right eye and a SynergEyes Duette single vision hybrid lens in the left eye. Empirical ordering was based on spectacle prescription, corneal topography keratometry values, horizontal visible iris, and pupillary diameter (Figure 1 and Figure 2).
During the initial evaluation, this young patient was able to insert her lenses herself while her mother helped with lens removal and care. Teaching handling and care of contact lenses at the initial appointment allowed for mailing the empirical trial lenses directly to the patient. At the patient's one-month follow-up, her mother reported that the patient appeared less shy and was better able to perform her gymnastics in her new contact lenses.
While COVID-19 is an externality that cannot be ignored, optometrists can still maintain their focus on delivering exceptional myopia management to their patients. The consequences of high myopia are well understood, and multiple evidence-based treatment options exist to combat the development of high myopia. The challenge today is communicating these to parents and delivering the treatments. Utilizing all the communication channels available will enable the message to reach your target audience, and creatively altering your treatment plans will allow for safe myopia management office visits.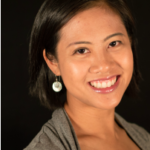 Melanie Frogozo, OD, is the owner of Alamo Eye Care in San Antonio, Texas, where she directs the Contact Lens Institute.
References
Jones, L., Walsh, K., Wilcox, M., Morgan, P., Nichols, J. The COVID-19 Pandemic: Important Considerations for Contact Lens Practitioners. Cont Lens Anterior Eye. 2020 Jun;43(3):196-203. DOI: 10.1016/j.clae.2020.03.012. Epub 2020 Apr 3.