November 1, 2021
By Nick Dash, BScHons (Bio), BScHons (Optom), MCOptom, Dip. SVA
Myopia is more than diopters. It is more than axial length, millimeters, or microns. Indeed it is more than a pathological eye condition. It can be life changing.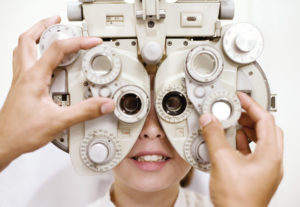 My journey with myopia management began in the early 1990s. I worked with a senior optometrist who often prescribed executive bifocals to slow myopia progression in children. The goal then was to reduce the progression of spectacle lens power. However, we now know reducing axial length progression is the true goal of myopia management. At the time, I dismissed executive bifocals as "poor science," having only graduated from optometry school a few years earlier, and believing these studies lacked the robust scientific principles necessary to support prescribing a myopia management strategy. However, observing my mentor opened my mind and made me wake up to the possibility of more effective myopia treatments. 
Rethinking Treatment Plans
It was not until 2014 that I started taking myopia management treatments more seriously. A combination of reading the latest research available and attending industry events had me rethinking how contact lenses could work to slow young patients' myopia progression. 
A presentation by Jeff Walline, OD, PhD, at the Swedish Contact Lens Conference in 2014, about his research and his hands-on approach to myopic patient management was an influential moment in my career. His speech led me to think about a patient I had seen recently and what I could have done to treat him differently. 
The patient was a 17-year-old male who was a -9.00D myope. He was a surfer who had been wearing soft contact lenses for years. He had developed an extensive superior retinal detachment/tear with macular involvement in one eye with a drop in vision to 20/200. All of this happened just before he was due to start an engineering degree at a prestigious university. He was told of the risk to the contralateral eye and went from being an active, positive person to more withdrawn and risk-averse. After three years of follow-ups, he still had not gone to university. 
Both Dr. Walline's presentation and this patient forced me to realize that myopia is more than diopters. It is more than axial length, millimeters, or microns. Indeed it is more than a pathological eye condition. It can be life changing. I could not help thinking that I could have done more to help this patient. If I had seen him from his early myopic years, I believe the outcome could have been different. There is no way of turning back time. Still, with knowing what I know today and acting as I do now, I know that we can slow myopia progression. Early intervention is key to improving the visual future and eye health of this myopic generation. 
From that point, I started prescribing patients CooperVision Proclear Center Distance multifocal lenses off-label for children with myopia. By 2015, I also started incorporating orthokeratology into my treatment offerings. In the early days of my myopia management, patient selection began with the easy cases — patients with parents who were high myopes or had experienced retinal detachment or cataracts due to high myopia. These parents were personally engaged in reducing the risk of high myopia in their children. Once I explained the benefits of various myopia treatments, it was an easy conversation. 
Identifying Risk Factors
As my myopia management practice began to expand, I also started to run a Key Opinion Leader (KOL) meeting called SkiCPD. The conference combined two of my passions — skiing and vision care. I was able to bring open-minded individuals and innovative technology together in an immersive environment as a summit-style meeting. 
In 2013, Swiss myopia expert Pascal Blaser, MSc, attended the meeting. Myopia management was always a topic I tried to incorporate into these meetings, and I knew Pascal would be interested in discussing it further. It was at that meeting that we started building the idea for a predictive index for myopia. At the time, I wanted to find a way to support my myopic patients and also support the global message surrounding myopia. 
By 2015, Pascal and I launched MyopiaCare.com, which provided a predictive myopia index that utilizes parental and sibling refractive error and lifestyle (outdoor and near work duration), and the age of onset of myopia. We used a traffic light graphic to illustrate patients' risk factors. Emphasis was placed upon myopia risk rather than providing a predicted refractive error. All of our work was metric-based on a meta-analysis of peer-reviewed articles. 
However, in the U.K., this concept was not entirely accepted by other eye care professionals. There were still those within the profession who were opposed to the idea of a risk calculator. The idea was out of step with U.K. practitioners who were yet to be committed to spreading the message about myopia management. At the time, many ECPs did not want to disrupt their successful business models, which had been the status quo of prescribing single vision spectacles or contact lenses to myopic children.
Contrary to the ECPs' reluctance, parents and patients understood the concept of what we were trying to do. MyopiaCare proved to be an invaluable tool within my practice, as parents and guardians wanted validation of myopia management. Subsequently, this has been translated into more than 10 different languages.
Myopia Management in the U.K. Today
Although myopia management has become much more accepted in recent years in the U.K., there are still many struggles to treating myopic patients. One of the most significant barriers being the much heralded National Healthcare System (NHS). The NHS is financially limited and is unlikely to reimburse myopia management in the foreseeable future. Many parents feel aggrieved the NHS will not contribute toward these treatments, when their child's traditional single vision glasses are often free. 
Optometrists are also unable to prescribe low-dose atropine in the U.K. Prescribing status has been awarded to many optometrists; however, there are dispensary limitations on product availability. We eagerly await an accredited, preservative-free, low-dose formulation of atropine. 
Despite this current limitation, the U.K. is lucky to have a significant myopia toolbox of CE-accredited products including CooperVision's MiSight 1 day contact lenses, VTI's NaturalVue (etafilcon A) multifocal lenses, Bloom OrthoK lenses, and spectacle lenses, such as Hoya's MiYoSMART, and pilot launches of Essilior's Stellest. 
The Importance of Reliable Myopia Messaging
Another big challenge I encounter in myopia management is a lack of patient-centered messaging. Modern patients want to go on the internet and access consistent, reliable information about myopia, available treatments, and potential long-term complications. 
To help combat this issue, I created WhyMyopiaMatters, a patient-oriented resource that helps break down the primary barrier to myopia management. The site allows parents, guardians, and children a better understanding of the need for myopia management, their options, and most importantly, early action. My goal was to simplify the messaging around myopia management. By achieving this I believe I have addressed one of the most critical topics in eye care today: why, when, and what to do for childhood myopia.
In the last year, professional optometric organizations in the U.K. have increased support regarding the message of myopia management. I hope that this continues in the future and myopia management becomes the standard of care. As acceptance for myopia management treatment grows, we will be better able to provide the highest quality of care to some of the most vulnerable patients.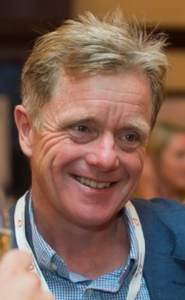 Nick Dash, BSc Hons (Bio), BScHons (Optom), MCOptom, Dip. SVA, is an independent clinical optometrist with 30 years of varied experience and interest in a range of world-leading technologies to improve global eye care. He has built resources that simplify the complexities of myopia management in a manner that supports his patients, parents, and colleagues, including the platform WhyMyopiaMatters.  He has presented at many international locations with regard to myopia management, contact lenses, ocular surface disease, and sports vision.