Dec. 3, 2019
By Dwight Akerman, OD, MBA, FAAO
Chief Medical Editor, Review of Myopia Management
I'm sure you have read by now that CooperVision received U.S. Food and Drug Administration (FDA) approval of its innovative MiSight® 1 day contact lens on Nov. 15th, 2019. MiSight® 1 day is the first contact lens in the U.S. indicated to slow the progression of myopia in children between the ages of 8 and 12 years old at the initiation of treatment.
CooperVision has conducted extensive research into MiSight® 1 day's safety and effectiveness. This includes a prospective, multi-center, double-masked, randomized multi-year study that enrolled 144 myopic children aged 8-12 years from Singapore, Canada, the United Kingdom, and Portugal, which accounts for the FDA's approved age range for the initial fitting. Three-year peer-reviewed results published in Optometry and Vision Science in August 2019 indicated that use of MiSight® 1 day was shown to slow myopia progression: 59% as measured by mean cycloplegic spherical equivalent (SE) and 52% as measured by mean axial elongation of the eye. Throughout the trial, there were no serious ocular adverse events in either arm of the study. As part of the approval of MiSight® 1 day, CooperVision is required to conduct a postmarket study of the contact lenses to further evaluate the safety and effectiveness of the product as indicated.
Why does this approval matter? The prevalence of myopia and high myopia is increasing in the U.S. and worldwide at an alarming rate, with significantly increased risks for vision impairment from pathologic conditions associated with high myopia, including retinal detachment, myopic macular degeneration, cataract, and glaucoma. In American children and teenagers ages 5-19, the overall prevalence of myopia is estimated to be a shocking 42%.
During May 2019, Jobson Optical Research, sponsored by Essilor, polled over three hundred optometrists from around the United States to learn more about their attitudes and behaviors regarding myopia management. The results are both encouraging and disappointing. While more than six in ten (62.5%) optometrists surveyed said their practices provide myopia management services, almost four in ten (37.5%) said their practices do not offer myopia care for children. It's time to get proactive about myopia management!
MiSight® 1 day's FDA approval is an important step forward in stopping the myopia epidemic facing American children.
Best professional regards,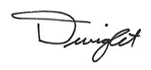 Dwight H. Akerman, OD, MBA, FAAO
Chief Medical Editor
dwight.akerman@gmail.com