February 2021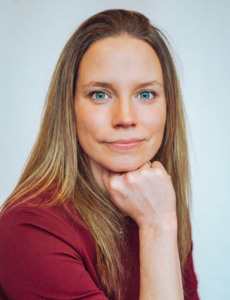 SAN RAMON, Calif. – Marie Blanchard is joining the CooperVision Specialty EyeCare team as the Global Lead in the Irregular Cornea category. As the company continues to develop products designed for the management of myopia , presbyopia , and cornea irregularities, Blanchard will play a key role in expanding CooperVision's global efforts with these technologies.
Blanchard has a family history in the contact lens business, as both her father and grandfather – Jean-Louis Blanchard and Jean Blanchard, respectively, have histories in the industry. Most recently, Blanchard has worked with CooperVision as a commercial and manufacturing specialist in Canada, and she has also served as the scleral lens lead in the Americas. In addition, she is a licensed optician, holds a baccalaureate in business marketing, and earned her MBA in International Business from the University of Sherbrooke (Canada) and ESCEM (France).
"Marie's broad and deep category experience will prove invaluable as we expand our global irregular cornea and scleral lens efforts. CooperVision's innovative scleral designs, technical support services, extensive myopia management investments, and commitment to specialty lenses are well known. With Marie's leadership, we will make even more strides in partnerships with eye care professionals to improve vision and enhance lives," said Dr. Juan Carlos Aragón, President, CooperVision Specialty EyeCare.
CooperVision Specialty EyeCare develops, manufacturers, and provides access to a portfolio of industry leading soft custom and rigid gas permeable lens designs, including orthokeratology and scleral lenses to address segments such as myopia management, irregular cornea management, and presbyopia management. Its steady voice, ongoing research and innovative products and services play a leading role in expanding care worldwide. The group's brands include Blanchard, GP Specialists, Paragon, Procornea and Soflex.