January 1, 2021
By Dwight Akerman, OD, MBA, FAAO, FBCLA
The year 2020 was like no other. While many aspects of myopia, such as clinical trials, were severely affected by COVID-19, publications were mostly unaffected. The global myopia pandemic has gained the scientific community's attention, and 2020 was a stellar year for myopia publications.
Some of the most notable peer-reviewed papers published in 2020 include (in order of publication):
Looking ahead in 2021, clinicians and researchers are eagerly awaiting the publication of new International Myopia Institute white papers. (Previous IMI whitepapers can be found here.) The next IMI 2021 whitepapers to be freely available in the Investigative Ophthalmology and Visual Sciences (IOVS) journal are:
The impact of myopia, chaired by Professor Padmaja Sankaridurg, BHVI Sydney, will examine the cost of myopia, its associated ocular complications, social impact, and myopia management.
Pathologic myopia and their associated complications, chaired by Professor Kyoko Ohno-Matsui, Tokyo Medical and Dental University, will examine the evidence for treatments.
Prevention of myopia and its progression, chaired by Professor Jost Jonas, Heidelberg University, will update the recommendations in clinical myopia management.
Environmental risk factors and myopia, chaired by Professor Ian Morgan, Australian National University, will examine the role of all aspects of the environment in myopia development and progression and their role in clinically addressing myopia.
Accommodation and binocular vision in myopia, chaired by Nicola Logan, Aston University, will examine the role of this in myopia and the application clinically.
The yearly digest, chaired by Professor Earl Smith, University of Houston, and Dr. Monica Jong, University of Canberra, will be an update on the latest in myopia research for each IMI section.
Reading the peer-reviewed literature is one way to ensure that you are providing the highest level of care and prescribing the most appropriate evidence-based treatments to children at risk of progressive myopia. Let's get proactive about myopia management in 2021!
 Best professional regards,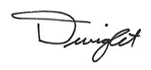 Dwight H. Akerman, OD, MBA, FAAO, FBCLA
Chief Medical Editor
dwight.akerman@gmail.com
1 Walline, J. J., Lindsley, K. B., Vedula, S. S., Cotter, S. A., Mutti, D. O., Ng, S. M., & Twelker, J. D. (2020). Interventions to slow progression of myopia in children. Cochrane Database of Systematic Reviews, (1).
2 CW Klaver, C., Polling, J. R., & Erasmus Myopia Research Group. (2020). Myopia management in the Netherlands. Ophthalmic and Physiological Optics, 40(2), 230-240.
3 Bullimore, M. A., & Richdale, K. (2020). Myopia Control 2020: Where are we and where are we heading?. Ophthalmic and Physiological Optics, 40(3), 254-270.
4 Bullimore OrthoK Bullimore, M. A., & Johnson, L. A. (2020). Overnight orthokeratology. Contact Lens and Anterior Eye.
5 Brennan, N., Toubouti, Y., Cheng, X., & Bullimore, M. (2020). Efficacy in myopia control. Progress in Retinal and Eye Research, 100923.
6 Baird, P.N., Saw, S.M., Lanca, C., Guggenheim, J.A., Smith III, E.L., Zhou, X., Matsui, K.O., Wu, P.C., Sankaridurg, P., Chia, A. and Rosman, M., (2020). Myopia. Nature Reviews Disease Primers, 6(1), 1-20.