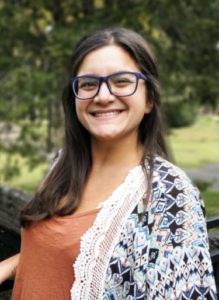 February 23, 2021
NEW YORK – Jobson Medical Information is pleased to announce that Kristen Dalli will be joining Review of Myopia Management (RMM) as the managing editor.
In her new role, Dalli will be working directly with Editor-in-Chief John Sailer, and she will be responsible for production and promotion of new and existing content for RMM and other Practice Advancement Associates (PAA) and Jobson publications. She will be hands-on in the process of creating, writing, and editing for the RMM website, social media platforms, related podcasts, and videos.
Additionally, Dalli will be working with eye care professionals and RMM contributors to create and share content that is timely and informative to the field of myopia management.
Jobson Optical Group launched RMM in March 2019 as the first multi-platform digital asset dedicated to myopia management. Since its inception, RMM has stayed committed to producing and sharing the most up-to-date information and educational tools for eye care professionals.
"With interest in myopia management expanding exponentially, both throughout the United States and worldwide, the content of Review of Myopia Management is increasing substantially as well. With Dalli's experience and skills, RMM can now further enhance its written, audio, and video content while ensuring it reaches the widest audience possible, thereby further spreading the knowledge curated by our Chief Medical Editor, Dwight Akerman," said Sailer about Dalli joining the RMM team.
Prior to joining Jobson, Dalli has served as a writer and editor for several publications, including Thomas Greco Publishing, CausewayLit, and Brevity. Most recently, she has worked as a reporter for ConsumerAffairs, where she's covered a wide range of health-related topics.