December 7, 2022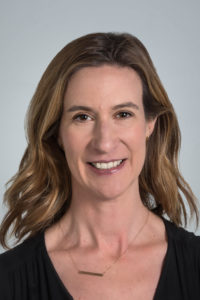 SAN RAMON, Calif. — Kathryn Richdale, OD, PhD, Diplomate CCLRT, has joined CooperVision's growing research and development team. In her role as a Clinical Research Fellow, Dr. Richdale will work across multiple areas of CooperVision's clinical affairs on projects related to European Union Medical Device Regulation, and most timely, the ongoing MiSight 1 day clinical studies in countries around the world. Under Dr. Richdale's direction, these studies will complement CooperVision's widely cited international MiSight 1 day study.
"Data from the MiSight 1 day post-approval study will help define the future of myopia control for millions of children, while simultaneously extending CooperVision's leadership in the field," said Dr. Richdale. "It's a privilege to apply my experience as an eye care professional, researcher, and educator in a new capacity to advance scientific understanding and clinical action on the international stage."
Dr. Richdale has decades of clinical and research expertise in myopia, presbyopia, and cornea/anterior segment disease management. Most recently an associate professor at the University of Houston College of Optometry, she has also held roles at the SUNY College of Optometry and Ohio State University. She received her bachelor's degree from the University of Notre Dame and her PhD, Doctor of Optometry degree, and Cornea and Contact Lens Advanced Practice Fellowship from Ohio State University. Her peer-reviewed publications have grown the knowledge base that eye care professionals need for evidence-based practice.
In addition to the expansion, CooperVision's R&D team has continued to advance. Paul Chamberlain, BSc (Hons), has recently been promoted to Senior Director of Research Programs and has been appointed to the CooperVision R&D senior leadership team. In recent years, he has been instrumental in the research behind MiSight 1 day, leading the study analysis that would lay the foundation for FDA approval* in 2019 and garner industry acclaim with the American Academy of Optometry's Garland W. Clay Award in 2021. His expanded role will now include presbyopia research oversight as well.
"CooperVision has invested in researching the toughest vision challenges for decades, notably myopia, foretelling the disease's global impact and how innovative interventions can change children's lives. You can see it in our research rigor, in our comprehensive myopia management portfolio, and in our growing team," said Chamberlain. "Together, we continue to build an evidence base that ECPs can trust and apply in their practice. The growing prevalence and severity of childhood myopia demands it."
*U.S. Indications for Use: MiSight 1 day (omafilcon A) soft (hydrophilic) contact lenses for daily wear are indicated for the correction of myopic ametropia and for slowing the progression of myopia in children with non-diseased eyes, who at the initiation of treatment are 8-12 years of age and have a refraction of -0.75 to -4.00 diopters (spherical equivalent) with ≤ 0.75 diopters of astigmatism. The lens is to be discarded after each removal