August 29, 2019
By Shalu Pal, OD, FAAO, FSLS, FBCLA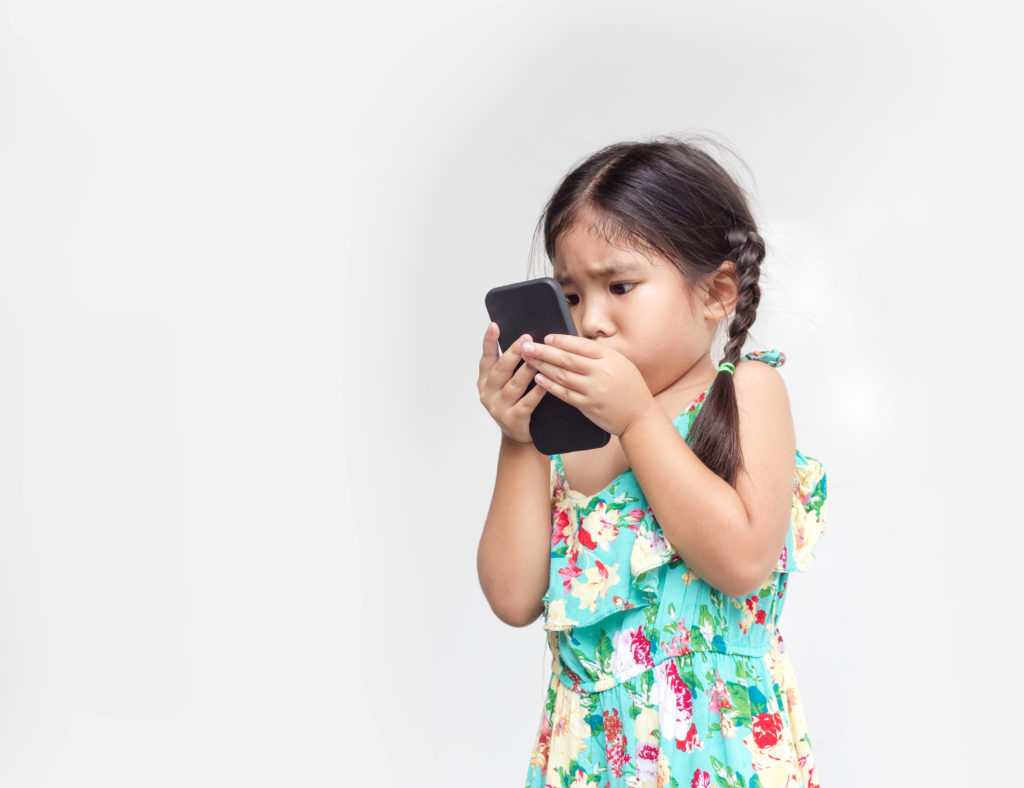 The first step to incorporating myopia management into our practices is to recognize that the myopic epidemic exists and the critical role that we play in helping our patients to combat this. In the year 2000, the worldwide incidence of myopia was 22%. The predicted worldwide incidence of myopia in the year 2050 is 50 percent, with close to 10% of the population being highly myopic.1
Education
Once we agree that it is optometry's responsibility to lead the charge on myopia management, we must fully educate ourselves. Reading, attending continuing education and workshops, working with our industry partners who are invested in myopia management and discussing strategies with our colleagues who have delved deeply into this area of service, are all great methods to learn more on how to manage myopia. More and more resources and programs are becoming available through the Brian Holden Vision Institute (BHVI) and the Global Council on Myopia Management (GCOMM).
Learning how to fit ortho-k and soft multifocal contact lenses, when and how to prescribe pharmaceuticals, which spectacles are most effective and when to combine therapies, are all parts of our training. If one area or treatment strategy does not interest you, find an optometrist in your area who is providing the service so you can co-manage with them. Referring within our community helps strengthen optometry and provides the best possible care for our patients.
Selecting Patients
During our routine examination, we gather information about our patients in order to provide the best recommendations to improve their quality of life. Looking at our patient's age, current prescription, family history, and daily habits will help us determine the need for myopic management.
We know that myopia onset occurs between the age of 6 and 12.2 Patients with siblings or parents with myopia are at a higher risk of development. If those family members have myopic complications, this should increase our concern and urgency for management. Ethnicity also plays a role; South Asians, Asians, and African Americans have a greater risk of myopia than other races.
We often wait for myopia to set in before we consider treatment. At certain ages, the level of hyperopia can be a predictor of myopia.2 A decrease in hyperopia by 0.75 to 1.00 can occur up to 2 years before myopia sets in.3
| | |
| --- | --- |
| Age | Level of Hyperopia |
| Age 6 | Less than +0.75 |
| Age 7 & 8 | Less than +0.50 |
| Age 9 & 10 | Less than +0.25 |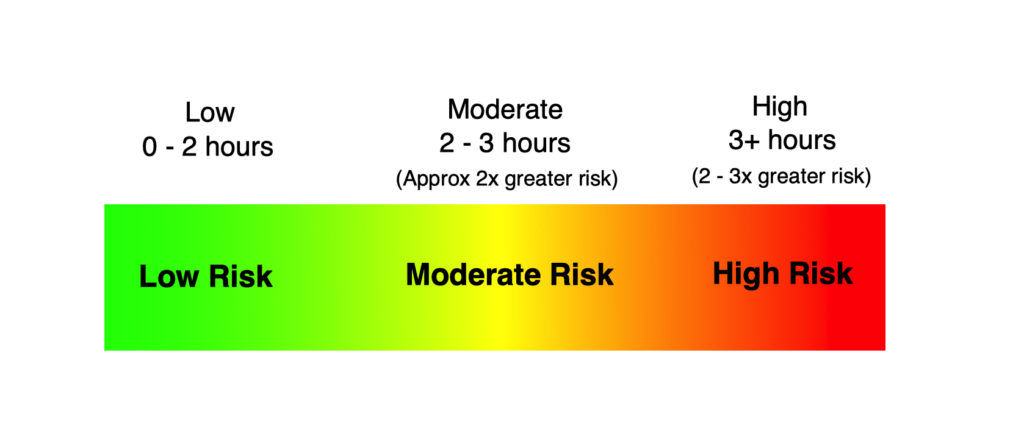 The amount of near work being done per day can also be a predictor for myopia.2
Axial length may also be a good predictor for identifying those who may benefit from treatment. Axial length elongation accelerates in the year before myopia onsets. If the axial length is greater than 23.5mm treatment should be initiated. If the AL/CR ratio is higher than the normal 3:1 ratio, than treatment should also be considered.
Paying attention to all these factors is helpful in determining which patient you can help and when to initiate treatment.
Communicating with Parents
When we start the conversation of myopia management with the parents of our patients, there are three major topics to discuss. The risk of progression of myopia, the associated risks of high levels of myopia later in life and the current strategies to reduce the risks and associated risks for their children.
Reviewing the case history details that helped you determine the need for management are important. There are tools and a calculator available through BHVI to help explain and predict the risk of progression of myopia to solidify your case.
Explaining the associated risks is key to helping parents understand the long-term benefits of myopia management. Advising that the reduction of 1 diopter of myopia reduces the risk of development of glaucoma, retinal detachments, posterior subcapsular cataract, and myopic maculopathy by 40% is key to ensure compliance and follow-through.4 
Communicating Options with Patients
Based on the information gathered from my patient, I make a recommendation on which tool to manage myopia is the best to initiate treatment with. Some parents will want more information on all treatment options:
Orthokeratology
Soft multifocal lenses
Atropine
Spectacles
Lifestyle modifications
Combination of treatments
The rate of effectiveness in reducing myopia and the safety of each method should be known and explained. Some parents will trust your recommendations and others will want proof.5 Be prepared with literature to back up your claims. Handouts summarizing your conversations are also beneficial to help your parents solidify their decision. The handouts can be self-made, borrowed from colleagues, or downloaded from the BHVI website.
Choosing a counselor
There is a lot of information that we need to convey to our patients. Choosing a staff member to help you will change the way you practice. We don't have time within our exam to do it all. Identifying patients and giving them a recommendation is our role. Training staff with scripts, handouts, and answers to questions, allows us to hand off our patients to them. This training takes time and is a lot of work, but in the end, it saves us time, increases conversions rates and provides a level of care that we are unable to provide on our own.
What equipment you need to get started
To begin, you don't need anything to get started except an open mind and a desire to make an impact with your patients. If you choose to fit ortho-k lenses, you will need a topographer. As your myopia management practice grows you may want to consider an instrument to measure axial length such as a Pentacam, OPD3, IOL Master or Lenstar.
Choosing a Follow-up and fee structure
When setting up a new service, you need to plan the treatment protocol of your initial exam and follow-ups. The schedule for the first and second year of treatment should be planned as well. An exam may look like this:
Initial Visit(s) and Fittings
1 month, 3 Month & 6 month follow-up
1 Year Annual Check up – New Fee for the upcoming year
•       Case history

•       UCVA/BCVA

•       Pupil diameter

•       Manifest refraction

•       Binocular vision

•       Cycloplegic auto-refraction

•       Topography

•       Axial length

•       Ocular health assessment

Complete the fitting of lenses

•       Case history

•       UCVA/BCVA

•       Pupil diameter

•       Manifest refraction

•       Binocular vision

•       Cycloplegic auto-refraction

•       Topography

•       Axial length

•       Ocular health assessment

•       Case history

•       UCVA/BCVA

•       Pupil diameter

•       Manifest refraction

•       Binocular vision

•       Cycloplegic auto-refraction

•       Topography

•       Axial length

•       Ocular health assessment
The global fees for the first year and second year should be planned out and based on the amount of work put in. An evaluation of your area's fees is helpful. I also challenge you to consider a fee for discontinuing a process such as orthokeratology. This regression treatment may last 6 months to 1-year post removal of lenses.
Marketing your skills
With any new service you add to your clinic, you must let your patients know through email or mail outs. In-office advertising is helpful through posters or electronic signage. Informing other optometrists, pediatricians, ophthalmologists, and other health care professionals in your area of the services you provide is vital to help build up a referral base.
The best advice that we can provide is to jump in and start screening patients. You will be surprised at the number of people who could benefit from this service. As you learn more, share the information with your office staff and let them help you. There are a lot of people and resources available to help you become successful, take advantage of the work that others have done before you.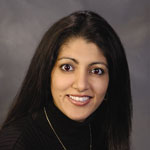 Shalu Pal, OD, FAAO, FSLS, FBCLA, has a practice, Dr. Shalu Pal & Associates, in Toronto, Ontario.
References:
Sankaridurg, P."A less myopic future: What are the prospects?", Clinical and experimental optometry. Nov 2015
Zadnik K, Sinnott LT, Cotter SA, et al. Prediction of Juvenile-Onset Myopia. JAMA Ophthalmol. 2015;133(6):683–689. doi:10.1001/jamaophthalmol.2015.0471
Xiang, F, He M, Morgan IG. "The impact of parental myopia on myopia in Chines children: population-based evidence." Optom Vis Sci.2012 Oct;89(10):1487-96.
Bullimore, Mark. "Myopia Control: Why Each Diopter Matters."Optom Vis Sci 2019;96:463–465. doi:10.1097/OPX.0000000000001367
Cho P, Cheung SW et al "Good clinical practice in orthokeratology" Cont Lens Anterior Eye.2008 Feb;31(1):17-28. Epub 2007 Aug 21.