September 28, 2022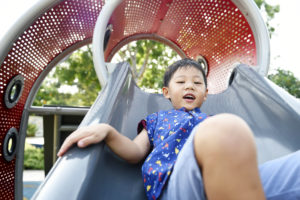 JACKSONVILLE, Fla. — Johnson & Johnson Vision's ACUVUE Abiliti Overnight Therapeutic Lenses for Myopia Management have received FDA approval for their expanded range, now up to -6.00D (previously -4.00D). The lenses received FDA approval for the management of myopia in May 2021.
"By expanding the parameters for Abiliti Overnight lenses, it creates more opportunities for eye care professionals to reach even more patients," said Chandra Mickles, OD, MS, FAAO, FSLS, North America Professional Education Lead, Myopia, Johnson & Johnson Vision.§ "The expansion of treatment options comes at a critical time as myopia rates continue to rise among children.1 At Johnson & Johnson Vision, we remain committed to changing the trajectory of myopia with evidence-based strategies and professional support."
Abiliti Overnight are orthokeratology lenses worn overnight to temporarily reduce refractive error, and subject to an eye care professional's myopia management plan, they may eliminate the need to wear contact lenses or glasses during waking hours after the lenses are removed.**2 The lenses are designed to match a patient's eye based on its unique corneal shape and prescription.3 The FitAbiliti software guides the eye care professional through the fitting process empirically and recommends a lens with the first fit success rate of approximately 90%.*4
"Myopia is on the rise and it is critical to meet increasing patient needs with innovative solutions,"1 said Nicholas Despotidis, OD, FAAO, FCOVD, FAAOMC. "With this new expansion of Abiliti Overnight lenses, optometrists are now able to provide additional treatment options to even more myopic patients. Getting the fitting right as efficiently as possible is important and I've found great success and ease-of-use with the FitAbiliti software."
Each annual purchase of an Abiliti product will provide a free comprehensive eye health exam to a child in need through Sight For Kids– a joint program from Johnson & Johnson Vision and the not-for-profit Lions Clubs International Foundation (LCIF). Sight For Kids is one of the largest-known, school-based eye health programs that mobilizes LCIF and eye care professionals to provide comprehensive eye health services in low-income schools around the world.
Abiliti Overnight Therapeutic Lenses for Myopia Management are now available nationwide. The lenses are available in two different lens designs: ACUVUE Abiliti Overnight Therapeutic Lenses for Myopia Management and ACUVU Abiliti Overnight Therapeutic Lenses for Myopia Management for Astigmatism.2
References
§  Chandra Mickles, OD, MS, FAAO, FSLS, is an employee of Johnson & Johnson Vision Care, Inc., with oversight of North America Professional Education for Myopia for the Vision Care organization.
* Final lens fit is determined by the ECP – software is for decision support only
 ** For the purposes of refractive correction, the lenses are indicated for reducing error up to 6.00D of myopia and up to 1.50D of astigmatism. Results may vary by patient and prescription level.
1 Pärssinen O, Kauppinen M. Risk factors for high myopia: a 22-year follow-up study from childhood to adulthood. Acta Ophthalmologica. 2019;97(5):510-518.
2 Data on File 2022. Instruction for Use.
3 Data on File 2021. Menicon Design History File.
4 JJV Data on File 2022. ACUVUE Abiliti Overnight Therapeutic Lenses for Myopia Management – Consolidated, Approved Claims List; U.S. Only Claims