September 29, 2021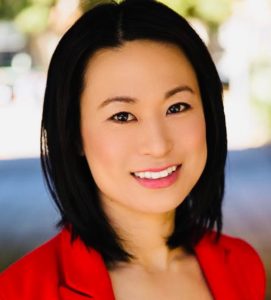 JACKSONVILLE, Fla. — Johnson & Johnson Vision announced that Monica Jong, BOptom, PhD, has been named the Global Professional Education Lead, Myopia.
Dr. Jong co-founded and led the International Myopia Institute (IMI), setting up and collaborating with a global advisory board of renowned ophthalmology and optometry thought leaders, and bringing together commercial representatives of the vision care sector to strategically build awareness of myopia. Dr. Jong has dedicated her professional life to eye care with a focus on myopia. She is a globally recognized thought leader who has been published in nationally and internationally acclaimed peer-reviewed publications.
In her new role, she will be responsible for leading how Johnson & Johnson Vision educates and trains professionals in myopia and will create innovative ways of engaging global stakeholders through science and education.
"Awareness and education based on scientific evidence are paramount to reshape the future of myopia in partnership with eye care professionals" said Dr. Jong. "I look forward to bringing my knowledge and expertise and working with the esteemed team of experts at Johnson & Johnson Vision to further advance the current understanding of myopia and help make a difference in the lives of the many doctors and patients the company serves."
The appointment of Dr. Jong to this position follows the recent appointment of Chandra Mickles, OD, MS, FAAO, FSLS, as North America Professional Education Lead, Myopia — representing another step in the company's effort to reshape the future of myopia.