Feb. 21, 2020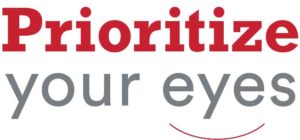 Johnson & Johnson Vision has announced the launch of Prioritize Your Eyes, a worldwide effort to raise awareness about the connection of eye health to overall health. Prioritize Your Eyes encourages everyone to take the single most important step to protect their eyes—getting an eye exam—and is part of the company's ongoing commitment and collaboration with various partners and professional organizations to elevate eye health and make 2020 the year of greater eye health awareness, according to the announcement.
More than two billion people around the world suffer from visual impairment, yet one billion of these instances could have been prevented or is yet to be addressed, J&J said. Additionally, the number of people experiencing blindness and visual impairment globally is expected to double by 2030 unless corrective measures are taken.
The prevention and treatment of life-altering eye conditions can start with a single eye exam, which can detect more than 270 different medical conditions, including diabetes, heart disease and stroke risk, as well as cataracts, glaucoma or retinal disorders such as macular degeneration.
Despite the wide variety of health benefits that could result from an annual eye exam, only one in 100 people understand the importance of getting one, the J&J announcement noted.
"In the U.S., about half of adults at high risk for vision loss did not visit an eyecare professional in the last 12 months, and more than a third of children under 18 have never received an eye exam," said Carol Alexander, OD, who heads up North America Vision Care Professional Relations at Johnson & Johnson Vision. "Many people wait to see their eye care professional until they experience blurry vision, which may be too late."
Johnson & Johnson Vision said it is committed to working with the eye health community to change the trajectory of eye health worldwide. Examples of this ongoing commitment are highlighted within the just released "Our Global Vision for Good: 2019 Community Impact Report," which details the company's signature charity partnerships and efforts to provide access to eye care to those in need through advocacy and education.
"As part of the world's largest health care company, Johnson & Johnson Vision is working collectively to make 2020 the 'year of vision'—using our size and reach to elevate eye health awareness and the importance of eye exams to help as many people as possible," said Shlomi Nachman, J&J group chairman, cardiovascular specialty solutions group and Johnson & Johnson Vision.
"We are proud to have provided access to care to millions of people around the world and look forward to further increasing our collaborations with advocacy, professional, and charitable organizations to help make caring for your eyes a global health priority," Nachman said.