July 15, 2021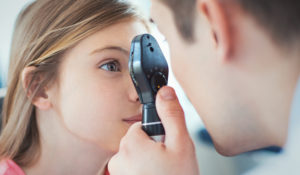 SYDNEY, Australia — The International Myopia Institute (IMI) announced that the 2021 IMI White Papers Clinical Summaries are now available in several languages.
The IMI recently published the second volume of the 2021 IMI White Papers and yearly digest in a special issue of the peer-reviewed Investigative Ophthalmology and Visual Science (IOVS) journal. Now, the clinical summaries of the white papers are available in English and up to twelve international languages, including: Chinese, Vietnamese, Turkish, Spanish, French, Russian, German, and Dutch.
The clinical summaries are written in language that's easy to understand and are just one page in length, which allows ECPs around the world to access this evidence-based myopia management research. More than 134 world-leading experts in the field of myopia contributed to these white papers, which are utilized globally by the eye care profession and peak health bodies. In areas where myopia management information remains scarce, the White Papers serve as important educational tools.
"We are excited to continue to bring the latest, evidence-based information directly to all ECPs across the world, by making this information easily understandable and accessible, through working with our incredible task force leaders and teams, translators and industry supporters," said IMI Executive Director, Dr. Monica Jong.