May 3, 2021
By Dwight Akerman, OD, MBA, FAAO
The much-anticipated 2021 edition of the International Myopia Institute (IMI) white papers and yearly digest have been released in a special issue of the peer-reviewed Investigative Ophthalmology and Visual Science (IOVS) journal.  
The IMI's mission is to advance research, education, and myopia management to decrease future vision impairment and blindness associated with increasing myopia. The freely available IMI 2021 white papers include:
These evidence-based consensus white papers help to clarify the imperative for myopia control and the role of environmental modification initiatives, informing an evidence-based clinical approach. This guidance includes who to treat, when to start or stop treatment, and the advantages and limitations of different management approaches.
Reading the IMI white papers is one way to ensure that you provide the highest level of care and prescribe the most appropriate evidence-based treatments to children at risk of progressive myopia. I urge you to read the 2021 IMI white papers.
Best professional regards,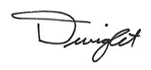 Dwight H. Akerman, OD, MBA, FAAO, FBCLA
Chief Medical Editor
dwight.akerman@gmail.com