May 21, 2021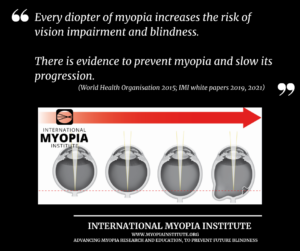 SYDNEY, Australia — In late April, the International Myopia Institute released the 2021 White Papers in a special issue of Investigative Ophthalmology and Visual Science (IOVS). This follows the 2019 IMI White Papers, which have been released in 16 languages.
Now, the 2019 IMI White Papers are available English, Spanish, French, Chinese, Nepalese, Vietnamese, Dutch, Japanese, Swedish, Portuguese, Hebrew, Russian, German, Greek, Turkish, and Italian. Eye care professionals can freely access and download the White Papers and clinical summaries in their entirety by visiting both the International Myopia Institute website and the special edition of IOVS.
"The original IMI 2019 white papers helped change the way clinicians thought of myopia – as an ocular condition versus a purely refractive issue – the latest IMI 2021 white papers continue to build on the evidence base for implementing myopia management. Practitioners, researchers, industry, and peak health bodies will find the IMI 2021 white papers valuable," said Dr. Monica Jong, Executive Director of the IMI. "Collaboration between all eye care stakeholders is the key to advancing research, awareness, and making clinical management affordable and accessible to all children with myopia."
The 2021 IMI White Papers include research on:
definitions and classifications
experimental models
genetics
interventions
clinical trials and instrumentation
industry guidelines
clinical management guidelines
risk factors
accommodation and binocular vision
pathologic myopia
prevention of myopia and its progression
Professor Padmaja Sankaridurg, Chair of the IMI Impact of Myopia Taskforce and BHVI Myopia Program Leader, said, "Myopia is the fastest growing vision impairment in the world today. It has the potential to impact half the world's population by 2050. BHVI and the IMI are deeply committed to disseminating the latest evidence-based myopia research for the benefit of all."
The 2019 IMI White Papers are available here.