April 6, 2022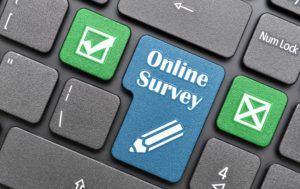 SYDNEY, Australia — The International Myopia Institute (IMI) announced that it has released a global practitioner survey on myopia management uptake. While there has been a growing academic interest in myopia management over the past years, IMI is also interested to know what is happening in clinical practice around the globe.
"Receiving feedback directly from the eye practitioners would help IMI to identify areas that need further knowledge dissemination and understand factors that could hinder the practitioners to adopt best practice," said IMI Chair, Professor Serge Resnikoff.
The International Myopia Institute survey on myopia control attitudes and practice will build on data published in 2016 and 2019 to establish adoption of the latest evidence to address the myopia epidemic and how this varies across the world. 
"It is well established that clinical research can take several years to impact clinical practice. This survey will aid practitioners in benchmarking their practice, as well as identifying barriers to adoption," said IMI Chief Scientist, Professor James Wolffsohn.
The IMI global practitioner survey is currently available in the following languages:
IMI survey (Simplified Chinese)
IMI survey (Traditional Chinese)
"The IMI ambassadors have been the forefront runner in adapting the survey to their local languages and distributing this survey through their channels. The survey will provide IMI with insightful information to address what is required to bridge the gap between research and clinical practice," said IMI Project Director, Rebecca Weng.