Dec. 13, 2019
By Millicent Knight, OD, FAAO, FAARM, FNAP
I feel fortunate to have had the opportunity to provide direct patient care for over 25 years, including myopia management. I now enjoy deploying industry resources to support eye care professional efforts to educate patients and to provide the best patient care. It is part of the commitment I made to my own patients in transitioning from day to day patient care to patient care advocacy. Today, the myopia resources available to support both patient care and parental discussions far surpass resources available in the past. A big part of patient care, especially as it relates to more modern approaches to myopia involves carving out the appropriate amount of time to educate both the patient and parents about myopia as a disease requiring long term management.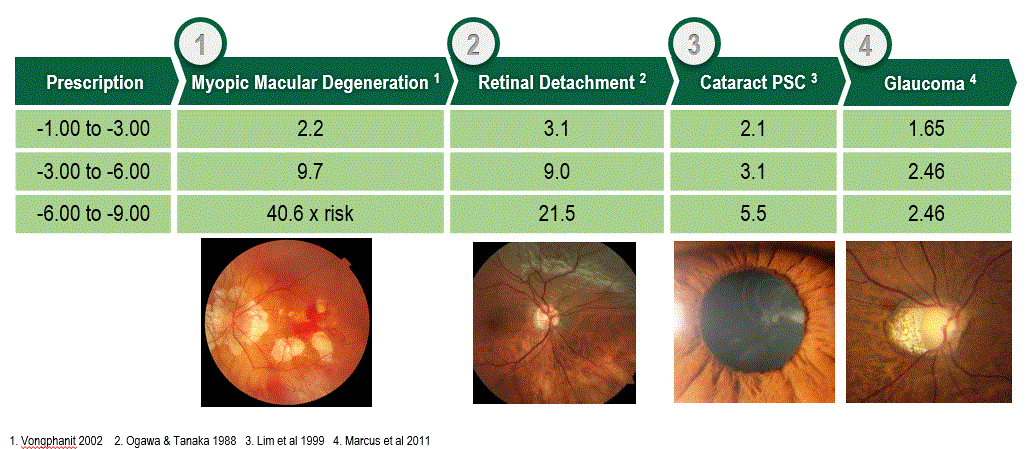 At Essilor, we see this as an important step, as we look at the startling statistics around Myopia, noting that by 2050, one half of the world's population will be myopic, and a significant percentage will have high myopia. As part of our partnership with the eye care profession, we are aided in these efforts by Essilor's Myopia Task Force, representing expertise in all facets of myopia care, including research, didactics, clinical, and practical experience.
This is an exciting time for myopia management. Most optometric CE meetings now exhibit many hours devoted to myopia management, and ECPs are ready and willing to embrace change, pivoting from what was thought to be a benign refractive condition.   The industry is now armed with access to many years of new research and learnings, and many ECPs now understand that we must approach myopic children differently.
We now have MiSight® from CooperVision, the first FDA approved contact lens for managing childhood progressive myopia.   We also have customized Ortho-K lenses to manage myopic children more effectively. Pharmaceutical companies are looking at better ways to slow down the progression of myopia. And, In the future, we will also have new and novel concepts with spectacle lenses to address myopia progression.
Last, but certainly not least, is an essential piece of this puzzle–amplifying consumer awareness and educating parents that early intervention and appropriate management may prevent their child from having vision loss later in life. This amplification requires innovative marketing and a vast amount of resources. I have always believed that eye care professionals (Ophthalmologists, Optometrists, and Opticians) should work together with the industry on behalf of the patient.
The ophthalmic industry must work together on behalf of better patient care. One unique example of an industry-wide collaborative effort is the Global Myopia Awareness Coalition (GMAC), a diverse group of eye care companies collaborating together with a mission to "promote public awareness of childhood myopia as a treatable disease through direct to consumer channels and awareness with governments, NGOs, and other health care associations."
I serve as a founding member of the Board of Directors, representing Essilor's keen interest and commitment to serving the eye care community. The organization's goals fit squarely within the Essilor mission of Improving Lives by Improving Sight.
GMAC aspires to shift the conversation, from a transactional refractive one to a more substantive discussion around early diagnosis and management options. Our first step is the launch of a data-rich promotional campaign backed by more than a dozen committed corporations. GMAC members know that building a category takes the efforts of many stakeholders working together.
As the Essilor representative to GMAC, I'm proud to be part of a team of what might ordinarily be competitors, pooling resources, and working together for the greater common good.
Millicent Knight, OD, FAAO, FAARM, FNAP, serves on the Board of the Global Myopia Awareness Coalition (GMAC) and is Senior Vice President, Customer Development, Essilor of America.