August 17, 2020
By Moshe Mendelson, OD, FIAOMC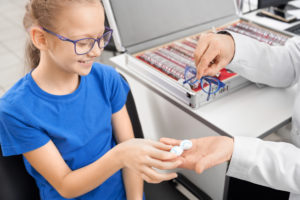 With the increasing prevalence of myopia there is a shift in parental attitudes toward its development and control. However, research tells us that the majority of parents do not view myopia as a threat to their child's well-being. A recent study among parents revealed: "Just 46 percent considered that myopia presented a health risk to their children, while an identical number regarded it as an optical inconvenience. Myopia was also, but less frequently, considered an expense (31 percent), a cosmetic inconvenience (14 percent) and, by some, as a sign of intelligence (4 percent) … Only 14 percent of parents expressed concern should their child be diagnosed with myopia."1
These nonchalant parental attitudes toward myopia and its associated risks present a challenging task of getting parents to say "yes" to a myopia treatment recommendation.
Telemedicine Consultations
During this year's shelter-in-place orders, we started to offer myopia management telemedicine consultations and continue to do so now. This approach enables us to virtually meet with the patients and earn their trust and confidence. In this way, we can maintain social distance while carrying on a natural conversation with both the parents and the child. When performed seamlessly and conveniently, this informative, stress-free parent journey becomes the perfect opportunity to promote myopia management treatment and get parents to say "yes."
We believe that the first conversation is more productive when performed in the comfort of the patient's home via a telemedicine visit. During the initial visit we gather basic information such as the child's name, age, ocular and refractive history, as well as lifestyle habits. We also collect parents' and sibling's' pertinent ocular and refractive history. We then listen to the parent explain the motivation behind seeking treatment, both for them and the patient, as well as their level to which myopia is understood. We also leverage the stress-free and convenient telemedicine consultation to acknowledge and discuss parents' concerns and objectives related to their child's myopia.
In-Office Follow-Up Visit
While we don't want to alarm the parents to potential progressive myopia consequences, we do share our additional perspective as to why we believe it is important to slow down the progression of myopia. This includes how we accomplish our objective, what the actual methods are, explaining the hyperopic defocus concept, providing the Brian Holden myopia calculator, and briefly going over the optical and pharmaceutical intervention options. At the conclusion of the consultation, we invite the parent and the child for an in-person visit.
In the office, we conduct a routine battery of tests including refraction, topography, a slit lamp exam, axial length measurement and a binocular vision assessment on the patient. We then discuss our recommendation, reiterate why we should intervene, how we can affect myopia progression, and what specific treatment modality we suggest. It is important to encourage parent participation in this conversation to let them relate to what we are saying and ask questions.
The Handoff Is Next
The next essential step for a successful consultation and acceptance of a treatment recommendation is a proper collaborative handoff to our contact lens technicians. These contact lens technicians previously interacted with the parents while setting up the initial at-home consultation.
During the handoff, which is always performed in front of the parents, the doctor and technician review clinical exam findings, highlighting the concern about the evident myopia progression. Additionally, the contact lens technicians also discuss the recommended treatment modality, why a specific method was selected, and the benefits for the patient. This reiterates the importance of proceeding with the recommended treatment plan.
Our staff witnesses firsthand treatment success and parent and patient gratitude as they assist in caring for myopia management patients during routine follow-up visits. Their personal experiences and observations result in an authentic and contagious enthusiasm. Their belief in treatment outcomes comes through and is sensed by parents as they go over every detail of the treatment, ranging from the benefits to how long it will last and the associated costs. Staff are also skilled in responding to parent questions such as, "Why doesn't insurance pay for this? Why is the treatment so costly? Won't glasses fix the problem? Is my child too young for the treatment?" It is vital that parents experience a dialogue, not a sales pitch with an alarming message.
Finally, we found that when I personally follow up with a prompt email to parents who are hesitant, thanking them for visiting with us and expressing my confidence in a favorable treatment outcome, as well as pledging my commitment to provide the utmost care for their child, the majority of parents are thankful and decide to say "yes" to myopia management.
Reference: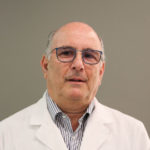 Moshe Mendelson OD, FIAOMC, is a Fellow of the International Academy of Orthokeratology and Myopia Control, the CEO of Silicon Valley Eye Physicians Medical Group in Sunnyvale, Calif., and a cofounder and Chief Medical Officer of EyecareLive, a telehealth platform dedicated to optometry and ophthalmology. He is currently serving as a principal investigator for the STAAR study on low-dose atropine for myopia management.