July 19, 2021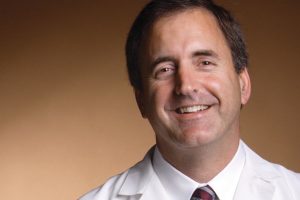 STERLING, Va. — Euclid Systems Corporation has named Vance Thompson, MD, as the company's new Chief Medical Officer.
Dr. Thompson is an internationally recognized leader in laser vision correction and advanced cataract surgery, and has played a key role in the development of advanced technologies and techniques for laser and implant vision correction. He has served as the medical monitor lead or principal investigator in many FDA-monitored clinical trials and has lectured and taught advanced procedures to thousands of surgeons around the world.
"As a vision correction luminary with experience leading dozens of clinical studies, Dr. Thompson brings an exemplary set of credentials to the role of Chief Medical Officer at Euclid," said Joseph Boorady, Euclid Systems CEO. "We are so pleased that Dr. Thompson will be applying his in-depth understanding of treating the cornea from a surgical perspective to our work in myopia, as well as sharing the benefits of his experience as the founder of a large, award-winning practice and an expert in service-oriented business models. The arrival of Dr. Thompson comes as Euclid is firmly strengthening our position as the leader in our field, and his insights will help ensure we continue to enhance patient care."
Dr. Thompson received his medical degree from the University of South Dakota. His practice, Vance Thompson Vision, was recently voted one of the Top Company Cultures in the country by Entrepreneur Magazine. In addition, Dr. Thompson has served on multiple boards and leadership positions and twice received presidential appointments to the Kennedy Center in Washington, D.C.
"I'm excited to be part of Euclid's innovative work in myopia and orthokeratology, which promises to deliver on the primary therapeutic needs for patients. Early intervention is critical to prevent both vision deterioration and development of other serious conditions," said Dr. Thompson. "Myopia management is a strong clinical need for our patients — together, I think we will engage more physicians and thus reach more patients in need."