April 29, 2022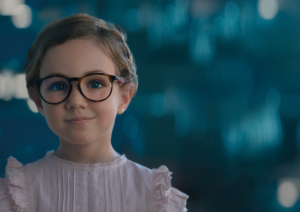 CHARENTON-LE-PONT, France — Results of new research entitled "Progression of myopia with novel myopia control spectacle lenses" will be presented  at the ARVO annual meeting on May 1, 2022.
This randomized, double-masked, one-year crossover clinical trial evaluated the progression of myopia in 119 Vietnamese children wearing novel spectacle lenses with highly aspherical lenslets (HAL) versus conventional single-vision lenses. Essilor Stellest lenses are based on the optical design of HAL lenses.
The trial was led by Prof. Padmaja Sankaridurg and Rebecca Weng of the Brien Holden Vision Institute in collaboration with Björn Drobe, Senior Manager Vision Sciences at Essilor R&D, and Daniel Spiegel, Senior Vision Scientist at Essilor R&D. The trial was conducted at Hai Yen Care Institute, Ho Chi Minh City, Vietnam, with Dr. Huy Tran, MD, as the principal investigator.
The randomized, double-masked, cross-over clinical trial demonstrates that HAL lenses slow myopia in children with myopia. Importantly, when children switched from HAL to single vision spectacle lenses, progression was similar to that observed with use of single vision spectacles and indicates no rebound of myopia. Compliance was high with no differences compared to single vision lenses. The data is encouraging and confirms the use of HAL spectacles to slow myopia progression.