December 2, 2021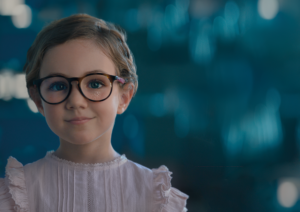 MONTREAL — Essilor announced that several myopia management solutions will become available in Canada in early 2022. This marks the first country in North America to offer the company's full vision care portfolio. The launch includes the introduction of the Essilor Stellest lens, which slows the progression of myopia in children, on a pilot basis starting later this year and then more broadly across the country in early 2022. It also brings a suite of digital instruments and solutions with the Myopia Expert 700 and the Essibox Myopia Care to help eye care professionals improve their myopia management specialty. 
The Essilor Stellest lens has been designed with an exclusive and pioneering technology called "H.A.L.T." technology (Highly Aspherical Lenslet Target) by Essilor's industry-leading research and development teams. The H.A.L.T. technology consists of a constellation of aspherical lenslets spread on 11 rings and was designed to create a volume of signal that slows the elongation of the eye for the first time. The optical properties of the lenslets on each ring have been ingeniously determined to guarantee a volume of signal always in front of the retina and following its shape. In addition, Essilor Stellest lenses are comfortable and easily adaptable for children: 90% of children are fully adapted within three days and 100% within one week.*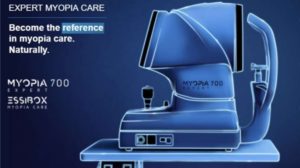 The Myopia Expert 700 will help eye care professionals from onset detection to monitoring. The Essibox Myopia Care brings a scalable and professional protocol to practices for the early detection and monitoring of myopia.
Essilor has been taking a leading role to address the myopia issue. From clinical trials in the 1980s to recent strategic partnerships with leading organizations, such as the International Myopia Institute and the Global Myopia Awareness Coalition, Essilor has been committed to developing innovative and effective solutions to help slow myopia progression in children and contribute to preventing high myopia in the future.
* Two-year prospective conducted in China, controlled, randomized, double-masked clinical trial results on 54 myopic children wearing Stellest lenses compared to 50 myopic children wearing single vision lenses. Results based on 32 children who declared wearing Stellest lenses at least 12 hours per day every day. Eye growth of non-myopic children based on 700 datapoints of schoolchildren enrolled in the Wenzhou Medical University-Essilor Progression and Onset of Myopia (WEPOM) prospective cohort study. Stable correction need defined as a spherical equivalent refraction change on both eyes strictly lower than 0.50D. Bao, J. et al. (2021). One-year myopia control efficacy of spectacle lenses with aspherical lenslets. Br. J. Ophthalmol. doi:10.1136/bjophthalmol-2020-318367. Drobe B. et al. (2020). Adaptation and visual comfort in children with new spectacle lenses containing concentric rings of contiguous aspherical micro-lenses for myopia control. Invest. Ophthalmol. Vis. Sci. 61(7): 94.