March 1, 2023
By Dwight Akerman, OD, MBA, FAAO, FBCLA, FIACLE
In virtually every survey conducted in recent years, most eye care professionals take a wait-and-see approach to myopia management.
For example, according to a recently published survey conducted by the American Optometric Association (AOA) Research & Information Committee, 73% of optometrists surveyed report annual progression of 0.50D to 0.75D is warranted before initiating myopia management protocols. In a survey of pediatric ophthalmologists around the world, 75% reported that, on average, a progression rate of 1.00D per year was the criterion for initiation of myopia management.
Myopia, considered a pandemic by many public health experts, has traditionally been treated with single-vision spectacles or contact lenses, which do nothing to slow its progression. Myopia management techniques are not prescribed early enough in a child's ocular development to deliver their optimum effect. There is good reason to slow the progression of myopia as soon as it is diagnosed. Once considered a simple refractive error with few, if any, long-term eye health consequences, myopia increases the risk of serious, sight-threatening complications, including retinal detachment, myopic macular degeneration, and glaucoma. 
Our ability to isolate those myopic children who will not become highly myopic later in life is poor. Suppose you did identify that a child has progressed by 1.00D over a year — that's progression you now can't take back. Every diopter reduction in progression lessens the risk of myopic macular degeneration by 40%. 
Waiting to treat myopic children should be the exception to the rule. Only managing the supposedly fast progressors will ignore many children who could benefit from myopia management. 
Get ahead of the curve and proactively recommend treatment for all myopic children. 
Best professional regards,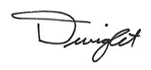 Dwight H. Akerman, OD, MBA, FAAO, FBCLA, FIACLE
Chief Medical Editor
dwight.akerman@gmail.com