May 26, 2021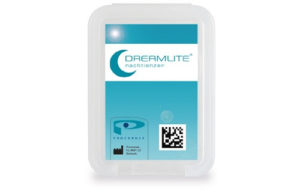 SAN RAMON, Calif. — CooperVision announced that its DreamLite orthokeratology lenses have officially received approval from the European market as an effective method of slowing myopia progression in children. This gives eye care professionals the opportunity to provide their myopic patients with another treatment option that can be beneficial to their long-term eye health.
"Our commitments to innovations such as DreamLite night lenses, providing broader access to optical interventions with scientifically demonstrated outcomes, and investing in widespread education for eye care professionals and parents are examples why CooperVision continues to lead the myopia management category," said Dr. Juan Carlos Aragón, President, CooperVision Specialty EyeCare. "The latest CE Mark will help ECPs communicate with even more confidence about DreamLite lenses' ability to slow the progression of myopia."
DreamLite joins a group of other CooperVision products that have also received CE recognition recently: EyeDream OrthoK lenses, Paragon CRT lenses, MiSight 1 day soft contact lenses, and SightGlass Vision Diffusion Optics Technology spectacle lenses.
"Myopia's increasing frequency and prevalence is one of the most discussed issues in eye health. But conversation without action will not change the lives of the hundreds of millions of children affected by the issue. That sentiment is echoed by the World Council of Optometry, which recently passed a resolution advising optometrists to incorporate a standard of care for myopia management within their practices," said Dr.  Aragón.
DreamLite night lenses can be used for myopia control with children who have a refraction of -0.75D to -5.00D and a cylindrical refraction with a maximum of -2.50D. A two-year study showed that DreamLite night lenses reduced axial length growth by 63% among high myopes compared to the single vision spectacle lens control group—a total reduction of 0.32 mm.1 The lenses are currently available across Europe, the Middle East, and China.
References
[1] Charm J, Cho P. High myopia-partial reduction ortho-k: a 2-year randomized study. Optom Vis Sci. 2013 Jun;90(6):530-9. doi: 10.1097/OPX.0b013e318293657d. PMID: 23645372.