September 9, 2020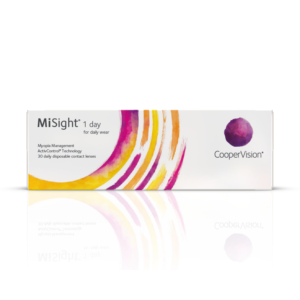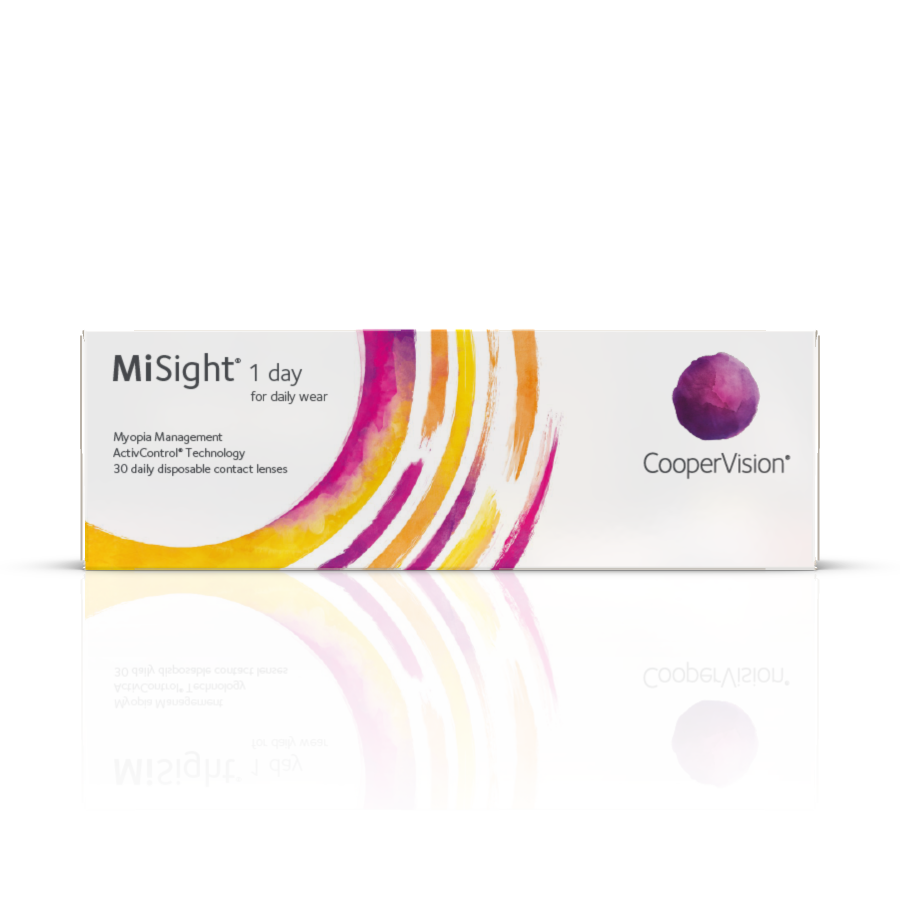 More than 1,000 eye care professionals (ECPs) from across the United States are now certified and able to prescribe CooperVision's Brilliant Futures Myopia Management Program featuring the MiSight® 1 day contact lens as its cornerstone. These practices serve children and families in 46 states.
Despite the COVID-19 pandemic striking the United States just as CooperVision launched the Brilliant Futures Myopia Management Program, ECPs remained eager and enthusiastic to receive training and certification. Following a pivot to online certification training, each ECP successfully completed a virtual exam and then activated their account to receive fit sets and patient starter kits. More than 350 U.S. children have already been fit in the MiSight 1 day contact lens to date, and the number is growing daily.
CooperVision's MiSight 1 day contact lens is the first and only soft contact lens the U.S. Food and Drug Administration has approved* for slowing the progression of myopia in children, who at initiation of treatment are 8-12 years of age.1
"We are deeply committed to addressing the rising severity and prevalence of myopia progression worldwide, including right here in the U.S. Especially now during the current pandemic, we know children are staying inside more, often using screens, which also affects how the eye grows and develops.2,3 I'm elated that so many of my fellow optometrists are eager to approach myopia management in a new way," said Michele Andrews, OD, Senior Director of North America Professional & Academic Affairs at CooperVision. "Together, combining the innovative thinking reflected in Brilliant Futures™ with prescribers' professional expertise, we can achieve the best possible outcomes for young patients."
"As one of the first optometrists in the country to begin offering Brilliant Futures in my practice, I have already fit nine children in the MiSight 1 day lens," said Roxanne Achong-Coan, OD, FAAO, FIAOMC, FSLS, at Coan Eye Care in Ocoee, Florida. "Our success is due in part to individualizing our approach to myopia management because one size does not fit all. Parents and their kids are eager to learn about the Brilliant Futures program. Even during the pandemic, which has brought financial constraints to many families, parents are finding a way to get their child's myopia management plan started."
The 46 states that currently have activated Brilliant Futures prescribers are: Alabama, Arizona, Arkansas, California, Colorado, Connecticut, Delaware, Florida, Georgia, Hawaii, Illinois, Indiana, Iowa, Kansas, Kentucky, Louisiana, Maine, Maryland, Massachusetts, Michigan, Minnesota, Mississippi, Missouri, Montana, Nebraska, Nevada, New Hampshire, New Jersey, New York, North Carolina, North Dakota, Ohio, Oklahoma, Oregon, Pennsylvania, Rhode Island, South Carolina, South Dakota, Tennessee, Texas, Utah, Virginia, Washington, West Virginia, Wisconsin and Wyoming.
In addition, hundreds of other optometrists have completed their certification and are currently in the process of fully activating their account.
Practices interested in learning more about the Brilliant Futures Myopia Management Program featuring MiSight 1 day can visit coopervision.com/practitioner/myopia-management.
Parents can find an eye doctor who is able to prescribe the Brilliant Futures Myopia Management Program featuring MiSight 1 day by visiting www.coopervision.com/find-an-eye-doctor. They simply need to add in a postal code, check the box for "pediatric nearsightedness management/Brilliant Futures with MiSight 1 day" and click "search" to find an ECP closest to them.
[1] Chamberlain P, et al. A three-year randomized clinical trial of MiSight lenses for myopia control. Optom Vis Sci. 2019; 96(8):556-567. Compared to a single vision 1 day lens over a 3 year period.
[2] Xiaoyu Z, et al. Association between parental myopia and the risk of myopia in a child. Experimental and Therapeutic Medicine. 2015 Jun; 9(6): 2420–2428.
[3] Michaud L. Too much screen time linked to an epidemic of myopia among young people. https://theconversation.com/too-much-screen-time-linked-to-an-epidemic-of-myopia-among-young-people-111599. Accessed August 20, 2020.