October 8, 2020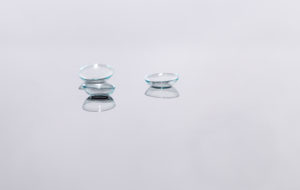 CooperVision Specialty EyeCare announced today that its Paragon CRT and Paragon CRT Dual Axis contact lenses have received CE Marking for slowing the progression of myopia in 32 European markets for myopia control indications for children and young adults with up to 6.00 diopters of myopia and up to 1.75 diopters of astigmatism. This represents the highest approval range for orthokeratology lenses in the region, and the first European Union-approved orthok myopia control option for patients with myopia over 4.00 diopters.
This approval does not apply in countries other than where it is mentioned.
"Paragon CRT gaining CE Mark status represents another major milestone in CooperVision's commitment to advancing myopia management technologies and practice," said Dr. Juan Carlos Aragón, President, CooperVision Specialty EyeCare. "We are making significant investments in our inventive portfolio, the science required to grow the category, and in our partnerships with eye care professionals (ECPs) who share our goal of proactively addressing the global myopia epidemic."
In a two-year study, Paragon CRT lenses were shown to reduce axial length growth by 56 percent.1 The lenses—available in Paragon HDS 100 (Paflufocon D) and Paragon HDS (Paflufocon B) materials—are well established across Europe, with thousands of ECPs already prescribing them. A network of highly regarded distributors offers expertise in training and fitting assistance to practices.
The World Health Organization has declared that "myopia and high myopia are increasing globally at an alarming rate, with significant increases in the risks for vision impairment from pathologic conditions associated with high myopia."2 Myopic progression has been linked to sight-threatening conditions later in life such as cataracts3, retinal detachment3, glaucoma3 and myopic maculopathy4. Even children with mild prescriptions have a higher risk of glaucoma and retinal detachment later in life5, compared to their non-myopic peers, and the risk multiplies as their prescriptions get stronger.6
"We are enthusiastic about bringing European ECPs additional evidence-based, approved overnight wear options for slowing the progression of myopia," said Leah Johnson, OD, FAAO, Global Professional Services Director for Paragon Vision Sciences. "With the CE Mark achievement, ECPs can create even more confidence in parents that Paragon CRT is safe and effective for both myopia correction and control, changing children's lives immediately and well into the future. ECPs retain the freedom to select the fitting philosophy, fitting software, and disinfection solution best suited for each child."
 Resources:
1 Walline JJ, Jones LA, Sinnott LT. Corneal reshaping and myopia progression. British Journal of Ophthalmology 2009;93:1181-1185.
2 The Impact of Myopia and High Myopia. Report of the Joint World Health Organization-Brien Holden Vision Institute Global Scientific Meeting on Myopia. University of New South Wales, Sydney, Australia. 16-18 March 2015.
3 What You Should Know if Your Child is Nearsighted (Infographic). Retrieved October 29, 2019 from: https://www.allaboutvision.com/parents/myopia-facts-infographic.htm
4 Macular Society. Myopia, Pathological Myopia and Myopic Macular Degeneration. Retrieved October 29, 2019 from: https://www.macularsociety.org/sites/default/files/resource/Macular%20Society%20Factsheet%20-%20Myopic%20Macular%20Degeneration%202017%20-%20ACCESS.pdf
5 Flitcroft, D. (2012). The complex interactions of retinal, optical and environmental factors in myopia aetiology. Progress in Retinal and Eye Research. 31(6): 622-660.
6 Bourne RR, Stevens GA, White RA, Smith JL, Flaxman SR, Price H et al. Causes of vision loss worldwide, 1990-2010: a systematic analysis. Lancet Global Health. 2013;1:e339–e349.
7 Chamberlain P et al. A 3-year Randomized Clinical Trial of MiSight® Lenses for Myopia Control. Optom Vis Sci 2019; 96:556-567.