Oct. 15, 2020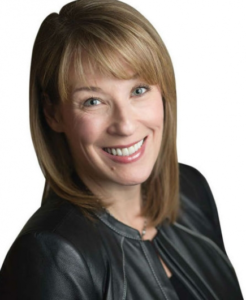 CooperVision, Inc. has promoted Michele Andrews, OD, to vice president, Professional & Government Affairs, Americas. In this newly created role, she is responsible for fostering collaboration between the company and eye care professionals through advocacy, philanthropy and education. She will continue to have professional affairs oversight for Brilliant Futures Myopia Management campaign in the U.S. and Canada, as well as drawing increased attention to myopia progression and myopia management in her government affairs role.
Dr. Andrews joined CooperVision in 2015, and had been serving as Senior Director of Professional and Academic Affairs, North America. In this position, she built a cross-functional team dedicated to supporting eye care professionals across the U.S. and Canada, developing initiatives such as Best Practices and CooperVision's Professional Advancement Consultant (PAC) program. Dr. Andrews has also partnered with the American Optometric Association's Cornea and Contact Lens Section, and has worked regularly with all 23 optometry schools across the U.S.
"Over the past five years, Dr. Andrews has completely transformed our approach to connecting with eye care professionals, associations, optometry schools, and even the government," said Jerry Warner, Executive Vice President – President Americas and Global Commercial Functions at CooperVision. "Her work has played a significant role in the mentoring and education of thousands of current and future practitioners, and I know she will only continue to charter new territory to the benefit of the optometric community."
Through her work at CooperVision, Dr. Andrews has also been committed to supporting and advancing optometry on Capitol Hill, fighting to preserve the relationship between optometrists and their patients. She was involved in the launch of the Health Care Alliance for Patient Safety (APS), of which CooperVision is a charter member. She routinely meets with U.S. Representatives and their staff to continue educating them about the impact of proposed legislation on eye care professionals and their patients.
In recognition of her ongoing contributions to both CooperVision and the industry, Dr. Andrews was named one of Vision Monday's Most Influential Women in Optical in 2018, and was awarded the Theia Award of Excellence in 2019. She is also the recipient of the Dr. Rodger Kane Award, given to those who have shown outstanding dedication to the AOA's Contact Lens and Cornea Section (CLCS).
Prior to joining CooperVision, Dr. Andrews held various practice management, provider relations and professional services positions with LensCrafters, EyeMed Vision Care and ForEyes Optical. She earned her Doctor of Optometry degree from the Illinois College of Optometry, and is a current member of the American Optometric Association and the Illinois Optometric Association. She is based in Chicago.