October 13, 2021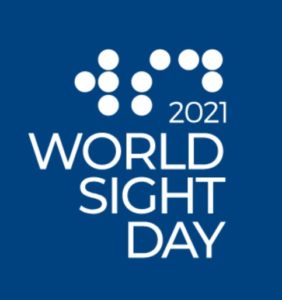 SAN RAMON, Calif. — In preparation of the International Agency for the Prevention of Blindness' (IAPB) World Sight Day on October 14, CooperVision plans to support the global event with several initiatives, all geared toward IAPB's theme for World Sight Day – #LoveYourEyes:
A new video on the myopia pandemic among children and its increasing prevalence and severity. In the video, Dan McBride, President of CooperVision, and Juan Carlos Aragón, OD, President of CooperVision Specialty EyeCare, further discuss the company's extensive myopia management portfolio, as well as its partnership with the World Council of Optometry to help drive a standard of care for myopia management.
A World Sight Day social media "takeover" on October 14 with posts going out across CooperVision's global Facebook, Twitter, and LinkedIn channels. Social posts will be composed of a series of assets from the IAPB, including a call to action to focus global attention on vision impairment in the spirit of this year's theme, "Love Your Eyes."
To raise advocacy, awareness, and knowledge of the importance of proper eye health services in schools, CooperVision has made a $40,000 investment to support IAPB's 2022 forthcoming Focus on School Eye Health Initiative, which is composed of a series of webinars, events, blog posts, and video content.
Keeping with the company's longstanding tradition to raise money and awareness for World Sight Day among employees, several CooperVision offices around the world are hosting events such as virtual bingo, a run/walk/cycle challenge, and raffles.
For more information on World Sight Day, click here.