August 3, 2020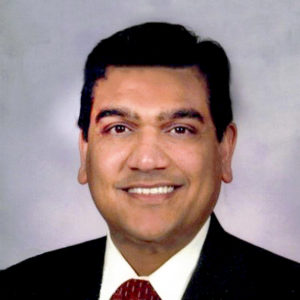 SAN RAMON, Calif.: CooperVision has hired Rajeev Garg, PhD, as Global Head of Myopia Management Strategy. In this newly created role, he leads initiatives including market development, acquisitions and joint ventures, technology licensing, and lifecycle management in this growing segment of vision care.
Dr. Garg brings more than 20 years of experience in driving innovation and growth in healthcare, including optometry and ophthalmology. He most recently served as Executive Director, Surgical Marketing at Bausch + Lomb, and prior to that in senior marketing roles within Johnson & Johnson's cataract, contact lens and sterilization businesses. Earlier in his career, he focused on pharmaceuticals development at Abbott and Merck.
"Continuing to advance myopia management requires expanded investment in science and technology, as well as adding to an already strong team of visionary, experienced and passionate people," said Dr. Juan Carlos Aragon, President, CooperVision Specialty EyeCare. "Garg's proven expertise will be invaluable as we pioneer new techniques, introduce new products, and establish new collaborations to address the global myopia epidemic."
Dr. Garg received his PhD in chemical engineering (medical devices) from Princeton University, an MBA in strategy, healthcare and marketing from Northwestern University's Kellogg School of Management, and a B.Tech in chemical engineering from the Indian Institute of Technology. He resides in California with his wife and family.