July 13, 2021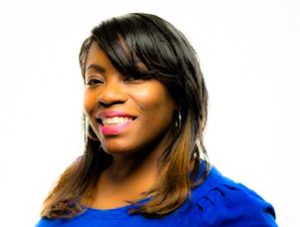 JACKSONVILLE, Fla. — Johnson & Johnson Vision has named Chandra Mickles, OD, MS, FAAO, FSLS, to a new, myopia-focused role, North America Professional Education Lead, Myopia.
In this new position, Dr. Mickles will work to further strengthen Johnson & Johnson Vision's education efforts to empower and train professionals about myopia, as well as create new ways of engaging customers through leadership and science. She will join a motivated team of innovators and advocates working to better understand this disease while partnering to find solutions.
Dr. Mickles is a recognized leader in eye care and has had a career dedicated to professional education, patient care, and research in contact lenses. She is a fellow of the American Academy of Optometry and the Scleral Lens Education Society and also serves on the American Optometric Association Contact Lens and Cornea Council and the National Optometric Association Board of Directors. Prior to joining Johnson & Johnson Vision, Dr. Mickles had a successful career in academia and has been recognized by national optometric institutions and organizations for the important role she played in contact lens education.
"Myopia is sometimes called 'nearsightedness,' but it is so much more," she said. "Johnson & Johnson Vision is collaboratively advancing the next generation of science, research, and development of new solutions with the potential to transform the standards of care in myopia, and I am beyond excited to be a part of the efforts and engagements to help drive public awareness and professional education to address the needs of patients."