Sponsored content
May 25, 2020
By Roxanne Achong-Coan, OD, FAAO, FIAOMC, FSLS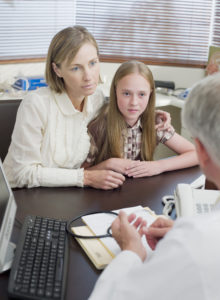 Starting a myopia management regimen is often stressful for children and their parents because there is a lot to understand for the treatment to be effective. So, when the Coronavirus (COVID-19) pandemic erupted and made it tougher for those patients to not only visit their eye care professional but also to afford an appointment, the stress levels among patients and their families understandably went up.
That's what we've been experiencing at our three-optometrist practice, Coan Eye Care, which is just north of Orlando in central Florida. Since mid-March, we've been open only a few hours every day with limited in-person contact. Helping patients through their concerns is part of how we've worked through this pandemic shutdown and how we'll handle our gradual reopening.
There are good reasons to worry. We're hearing from patients who are losing their insurance soon because of layoffs, and we try to get them in first. We're also hearing from patients who are simply anxious.
I have MiSight 1 day contact lens patients, for example, and I usually see them back in a month after starting with these lenses. But I'm getting calls now from some of them, and they're saying, "No, I need to come back sooner." Seeing those patients or talking to them by phone is part of the care we provide. I do not want my patients to feel anxious.
It is possible to do a consult by phone with patients instead of having them come in. I recently spent 30 minutes on the phone with a father who wanted to try orthokeratology for his daughter to help manage her progressive myopia. I think calls like that are going to be the new normal for a while.
Even with the financial pressures created by this pandemic, I find that parents are determined to get their child's myopia management started. Here is a recent example: the parent of a pediatric patient was furloughed from her job just weeks after her son had started with MiSight 1 day lenses. We talked, and I told her we could pause the plan, and I could provide a refund, or her son could switch to glasses for now. A week later she sent me a message saying, "We're going to do this." She found a way.
We accept many vision and medical insurance plans, but those plans rarely cover myopia care, so it's important to provide my patients a way to pay for out-of-pocket costs. Our practice accepts the CareCredit credit card for those who want to start myopia care yet spread the cost over monthly payments. Our patients use CareCredit a lot, and many of them already know about it because they use it for other health care services such as orthodontia.
We individualize our approach to myopia management because one size does not fit all. Which myopia control option is best varies from patient to patient depending on risk factors and patient/parent preferences.
I also use the myopia calculator created by the Brien Holden Vision Institute to show the child and the parent where your myopia is currently and to what level you may be headed. I explain the external factors beyond genetics, such as outdoor time.
We are preparing for a gradual reopening, returning to regular hours mid-May, though we'll be seeing fewer patients per day and will have more rigorous safety protocols. On June 2, we plan to have more appointment slots available. We want to make sure we're safe and that the patients are safe.
Only half our staff members are in the office now, and they are learning new procedures and how to explain them to our patients. When we expand our hours in June, I think our workdays will be longer, because our patients will need us beyond the traditional in-person appointment. We have to give them more support, and it's worth it. I am passionate about myopia management, so I am glad to do so.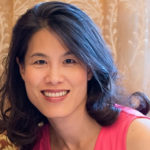 Roxanne Achong-Coan, OD, FAAO, FIAOMC, FSLS, is a Fellow of the International Academy of Orthokeratology and Myopia Control. Dr. Achong-Coan works with CareCredit to develop educational materials for the optical industry.