December 15, 2020
By Jennifer Bodner and Chris Browning, OD
Creating a successful media and public relations strategy is like building a puzzle. Each puzzle piece may be a different shape and size, but they all fit together for the "big picture." Without one of the pieces, the puzzle is not complete.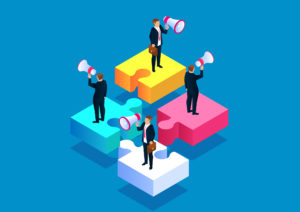 When it comes to creating a strategy for a company or organization that provides a professional service such as myopia management, we must understand where the patient is getting information. Our puzzle pieces include local media outlets (think your city's newspaper), national press, and a key category that we believe does not get the attention it deserves – hyperlocal press. Hyperlocal press consists of the neighborhood papers and newsletters that while they might have a smaller audience also have a much higher level of persuasion with patients.
While being featured in an industry publication is important to share information with peers and highlight thought leadership, it is really the local magazines and TV stations that drive prospective patients to VisionQuest Eyecare, a Treehouse Eyes partner in Indianapolis. Reach the parents and families where they are.
While executing a media strategy in your local community may seem less intimidating than trying to contact The New York Times or medical journals, there are some challenges. A local media market can sometimes be the trickiest to penetrate. Local and consumer media sources cover a wide array of topics with a limited budget and staff. This allows you to provide the journalists with a pre-written story, images, video, and more to make their jobs easier and your story crystal clear. So, how do you get it done?
3 Tips for a Consumer Media Strategy
1. Get to know the writers and editors: Find out who is covering topics such as parenting, K-12 school, health, and wellness. Take a genuine interest in their coverage, and ask them questions. Do not be afraid to reach out to the media to learn more about their coverage, interests, and preference for receiving story ideas.
2. Keep an editorial calendar: Take note of calendar events and awareness days related to your subject matter and expertise, along with the topics you can discuss. These types of stories are typically always of interest to consumer media. They draw a reader in and are an excellent opportunity to provide tips, tricks, and curated content you may already have on hand.
VisionQuest Eyecare has had success pushing out news and information around critical dates such as May's Myopia Awareness Week and Children's Eye Health and Safety Month in August.
Another critical period is during summer break when parents think about all the things they need to get done before school starts. This year in particular, due to the pandemic and the rise in virtual learning, eyesight was top of mind for parents more than ever before.
3. Talk to the consumer media the way you would talk to a parent or patient: Keep in mind that you are the expert and that the media may not even know what myopia is. Also, keep in mind the audience. You are trying to reach parents and teachers, and while they know the term nearsighted and realize eye health is important, they may not know the warning signs or what to look for. Go back to basics.
Myopia is a problem, and it is becoming much more common in children, showing up at earlier ages and progressing more rapidly. The only way to decrease the numbers is to increase awareness. The way we are going to do that is by getting in front of and educating parents. These parents are not reading the medical journals; they're listening to their local morning and evening news channels, reading parenting magazines, and sharing health articles from the same online publications in which they are finding new recipes. We must reach them where they are, and executing a consumer and local media strategy is the way to do so.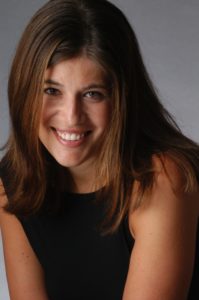 Jennifer Babbit Bodner is the CEO and founder of Babbit Bodner. Before starting her eponymous firm, she spent 13 years at Edelman, serving as the deputy general manager of the Atlanta office and leading some of the agency's largest global accounts, including Microsoft, eBay, and PayPal. For more information or to get help in reaching your target patients, visit babbitbodner.com.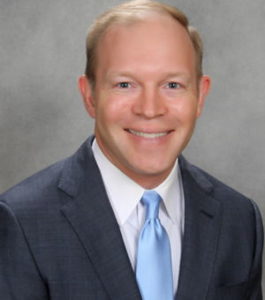 Christopher J. Browning, OD, is an experienced optometrist with a demonstrated history of working in the medical practice industry. Skilled in optometry, specifically glaucoma and vision retainers, Dr. Browning enjoys caring for a large pediatric population at VisionQuest Eyecare's Indianapolis and Greenwood, Indiana, offices and participates in the American Optometric Association's InfantSEE program, which provides no-cost care to underprivileged infants. He works closely with several area pediatricians in order to detect vision problems at their earliest stages to prevent future problems.