June 10, 2020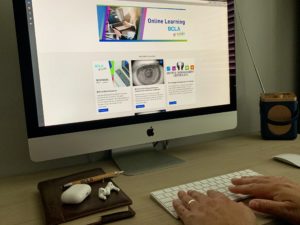 LONDON – The British Contact Lens Association (BCLA) has introduced a certificate of myopia management program. Open to all BCLA members, the online course will feature six recorded lectures, including the latest evidence-based research presented in an easily accessible format.
The lectures are delivered by a panel of renowned myopia management experts from around the world, including Gillian Bruce, Prof. Pauline Cho, Prof. Ian Flitcroft, Dr. Nicola Logan, Prof. Kathryn Saunders, and Prof. Jeff Walline.
Development of the certificate has been spearheaded by former BCLA President Keith Tempany, who said, "Myopia management has been a hot topic at most BCLA clinical conferences for the last 10 years, culminating in an all-day myopia track at the 2019 BCLA conference in Manchester, with presentations from some of the world's experts in this field."
This certificate, which is inclusive of BCLA membership, gives access to all course materials and additional resources and will need to be renewed every four years.
BCLA Chief Executive Luke Stevens-Burt said, "Studies imply that this generation has the potential to be the most myopic the world has ever seen. We can't simply stand by and do nothing. We need to wage war on this condition. It's a ticking time bomb. This certificate gives us an opportunity to create a band of myopia management visionaries and advocates who can make a long-lasting difference to the eye health of generations to come."