May 10, 2021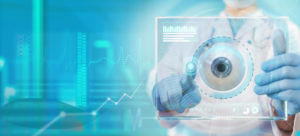 The Annual Meeting of the Association for Research in Vision and Ophthalmology (ARVO) was held virtually, May 1-7. Over the course of the week, several leading companies in the eye care field shared their latest research findings in myopia management.
Monica Jong, BOptom, PhD, and James Wolffsohn, MBA, PhD, delivered a presentation entitled "Are we being myopic about myopia? Updated evidence for a change in clinical practice." In this session, they discussed the key findings and recommendations from the International Myopia Institute's (IMI) 2021 White Papers, which were recently published in the peer-reviewed Investigative Ophthalmology and Visual Science journal. During the session, chairs from the IMI discussed the impact of myopia, related risk factors, accommodation and binocular vision, pathologic myopia in adults, and prevention of myopia and its progression. To watch the full session, click here.
Among several presentations by CooperVision, two focused on results from long-term clinical trials about the MiSight 1 day contact lenses. Paul Chamberlain presented "Measured and Predicted Axial Elongation in the MiSight 1 day Clinical Trial 6-year Results," which employed published eye growth model data to create a virtual control group, extending existing actual control group data. The virtual group validated the accumulated myopia control effect for the MiSight 1 day contact lens through six years and represents the first time a six-year myopia control cohort effect has been quantified.
Baskar Arumugam presented "Modeling Age Effects of Myopia Progression for the MiSight 1 day Clinical Trial." This session applied a novel virtual model to predict treatment effect over 10 years, spanning ages 8 to 18 when children are likely to exhibit progressing myopia. The cross-sectional age approach complements standard cohort study analysis. Using this model when MiSight 1 day is fit at age 8, the authors predict axial length reduction of 0.87 mm — more than 2D myopia control by age 18.
Carla Lanca presented new findings from Johnson & Johnson Vision in a session entitled "Rapid Myopia Progression in Early Childhood is Associated with Teenage High Myopia." This study evaluated the association of early childhood progression of spherical equivalent (SE) and axial length (AL), with high myopia (HM) in teenagers in the Singapore Cohort Study of the Risk factors for Myopia (SCORM). Children (n=1,051) were followed from baseline (6-11 years-old) over a mean follow-up of 6.9±1.0 years. Regression analyses showed myopia progression in early childhood combined with other key factors, such as baseline SE or AL or age of onset of myopia, was a good predictor of teenage HM. The authors suggest clinicians use these factors to guide the timing of early interventions to potentially reduce HM's risk later in life.