November 4, 2019
By Dwight Akerman, OD, MBA, FAAO
Chief Medical Editor, Review of Myopia Management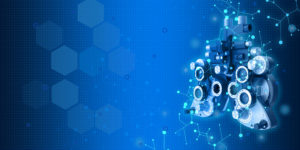 Two widely prescribed myopia interventions, each effective, with different mechanisms of action. What if they were combined? Would the combination have an additive or synergistic effect?
Combining two different treatment methods to slow the progression of myopia may deliver better results than either can achieve on their own. A new, two-year study found the combination of orthokeratology and topical atropine 0.01% was 28 percent to 38 percent more effective in slowing axial elongation in children with progressive myopia.
"Additive Effects of Orthokeratology and Atropine 0.01% ophthalmic Solution for Slowing Axial Elongation," was presented by lead investigator Nozomi Kinoshita, M.D., Ph.D., from Jichi Medical University in Japan, at the American Academy of Ophthalmology (AAO) 2019 Annual Meeting in San Francisco last month.
Professor Kinoshita and colleagues randomized 80 children into two groups: one received both orthokeratology and atropine 0.01%, while the second group received only orthokeratology. The children, aged 8 to 12 years old, exhibited a range of myopia, from low to high (from -1D to -6 D). All patients in the study were instructed to wear orthokeratology lenses every night for a minimum of 6 consecutive hours. Patients randomized into the combination therapy group were instructed to use atropine once per night. The axial length measurement at month 3 of orthokeratology use was used as the baseline value in both groups. Measurements obtained throughout the 2-year study were averaged and used for statistical analysis.
Based on the results of this study, the investigators suggest that in children with higher myopia, combination treatment was 28 percent more effective compared with contact lenses alone. In children with lower myopia, combination treatment was 38 percent more effective.
Best professional regards,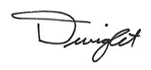 Dwight H. Akerman, OD, MBA, FAAO
Chief Medical Editor
dwight.akerman@gmail.com